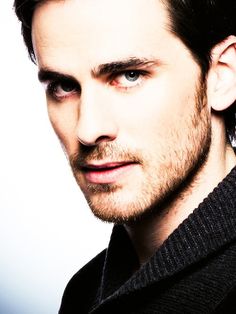 Full Name:
Roman Henry Hughes
Age:
25
Date of birth:
20 April 1994
Birthplace:
Abergavenny, Wales
Current home:
Llansantffraed Court, Abergavenny, Wales
Blood Status:
Pureblood
Sexual Alignment:
Bisexual (open to experimenting, too)
Wand type:
9", Willow, Dragon

Hair colour and style:
Dark brown, short but usually styled - unless it's first thing in the morning.
Eye colour:
Blue
Height:
5 foot 10.
Body type:
Relatively athletic - Roman enjoys his Quidditch, to say the least. However, it isn't the forefront of Roman's mind, it just happens to be a part of him (it's just conveniently able to help him on the... meetings with other people).
Dress sense:
Aside from wearing a lot of athletic clothes when he is around the house, Roman dresses well to the outside world. The Hughes family isn't
overly
strict, but they still have a name to uphold.
Birthmarks:
None.
Tattoos:
None.
Scars:
Many a scar from his childhood, but also a number from a rogue bludger or two. Nothing overly significant, though.
Piercings:
None.

Roman was the second son to Margaret and Giles Hughes - which meant he was never going to inherit the family wealth, unless something happened to his older brother, Ethan. That being said, Roman was never treated any differently. He was given the same opportunities, and pushed just as hard in his studies. For the most part, this worked, except, Roman's true flair came in Quidditch, and pranks.
This was shown throughout childhood, when Roman played a number of pranks on his family and the staff around the house. His favourite was the one when he was nine years old and he planted whoopie cushions in the living room before a meeting for his brother's proposal to his (now) wife. His parents had not been happy about this prank, of course, but Ethan had (eventually) found it hilarious. An apology had to be given, but Roman had enjoyed himself completely.
The pranks did not stop, either, when Roman went to Hogwarts, he was sorted in to Gryffindor by the Sorting Hat, and made a number of friends who joined in with him. The greatest school prank had to have been the time the small group of friends Roman had had managed to levitate the tables up towards the ceiling during one dinner time - leading to a right ado by the teaching staff. Had Roman and his friends not been the only ones left on the floor (laughing uncontrollably), they might have gotten away with it.
So far, no one has ever been hurt by Roman's antics, but that doesn't mean it hasn't come close at times.
On graduating Hogwarts (with good enough grades to take him in to the Ministry), Roman had opted to, instead, join Quidditch. He'd played throughout school as a Chaser, and Gryffindor had won a number of times during this time. The scouts had offered him their cards over the years, and on leaving the school, Roman joined the Falmouth Falcons. After spending four years there, Roman's contract came to an end, and he moved on to Puddlemere United. Roman has made it in to the first team there, and is, quite honestly, one of the most well known players in the wizarding sport.
Likes:
  - Quidditch.
  - Pulling pranks on the unsuspecting people around him.
  - His fans - not even in an arrogant way, Roman genuinely loves being around his fans, they mean a lot to him.
  - Making jokes.
  - Hanging around with his friends/colleagues.
  - Experimenting with new things (and this is a very open thing to most walks of life with Roman).
  - Keeping fit.
  - Drinking socially.
Dislikes:
  - Serious situations.
  - Brewing Potions - the family business is centred around this.
  - Girls who are clingy/high maintenance.
  - Sitting around doing nothing.
  - Those who look down on Muggles and Muggleborns as if they're scum.
Strengths:
  - Confident, without being cocky.
  - Creative - with being a master prankster you have to have the mind to come up with new things. The creativity also leaks in to his Quidditch as well.
  - Self-Disciplined - as a Quidditch player, you have to put in the time off the pitch as well as on to stay in shape, and Roman does this well.
  - Passionate - in a work context and otherwise.
  - Very sociable to the point being cooped up drives him up the wall.
Weaknesses:
  - Quidditch - not winning really upsets Roman, and he definitely needs time to cool off.
  - Being up for long periods of time - Roman definitely needs his sleep or he becomes a very grumpy man.
  - An after party.
  - Being around the same people for too long a period.
Positive traits:
(3 minimum)
  - Courageous - though, not to a point of fault like many Gryffindors.
  - Loyal to those who deserve his loyalty.
  - Intelligent enough to hold a wide range of conversation, but not to the point of being a nerd.
  - Leading - many a newspaper have speculated when Roman's chance to become the captain of the team will be, but as of yet, this has not happened.
Negative traits:
  - Stubborn at times - when things aren't what they want to do.
  - Short-tempered. This is mainly with Quidditch/sport, if things aren't going well, Roman is known to get a little heated with what he says and does, however, it is not as bad as some people can get. This is mainly related to his passion for the sport.
  - As a Pureblood, Roman has enjoyed a spoiled upbringing, which does (sometimes) lead him to not be as thankful for what he has. However, unlike many, Roman does not take this out on others when he doesn't get things he wants.

[Please write at least 2 detailed paragraphs of your character's general history. This can entail anything from their upbringing, school years and their present. The paragraphs don't have to be long, but they do need to include details, so that people can get to know your character more.]

Mother:
Name:
Margaret Hughes (nee Clarins)    
Age:
58    
Living or Deceased:
Living    
Blood type or Species:
Pureblood    
Occupation:
Pureblood Wife
Father:
Name:
Giles Hughes    
Age:
65    
Living or Deceased:
Living    
Blood type or Species:
Pureblood    
Occupation:
Business Owner (Potioneering)
Siblings:
Name:
Ethan Hughes    
Age:
31    
Living or Deceased:
Living    
Blood type or Species:
Pureblood    
Occupation:
Co-Owner of Family Business (Potioneering)
Pets:
Name:
Silvestre    
Age:
6    
Living or Deceased:
Living    
Blood type or Species:
Snowy Owl

The Hughes family originate from a very well placed marriage in to the Murray family dating back a few centuries ago. Of course, the Murray family was a family full of men for many a year, but the woman that the Hughes sold in to the Murray family was a clever lady. She leveraged with her husband to bring up the Hughes to an equal (or close enough) standing in the Wizarding World, and together they forged a very good grounding in the Potioneering community.
The Hughes family have never been as successful as the Murray's through the years, but they have been successful enough themselves, branding themselves more to mid-market buyers than the high end market that was dominated by the Murrays.
Throughout the years, the Hughes have remained fiercely loyal to the traditionalist approach to Pureblood lineage, until the most recent years of Margaret and Giles Hughes. The two of them could see the Pureblood world for what it was and have started moving on to more of a modern day approach to Pureblood life. This is not to say they condone marrying a Muggle or Muggleborn, but they have instilled a tolerance of those people in to their children. This, in Margaret and Giles' opinion should keep their sons much safer in the world. Though, it has caused them to become a little... less popular amongst the traditionalist Purebloods around them.