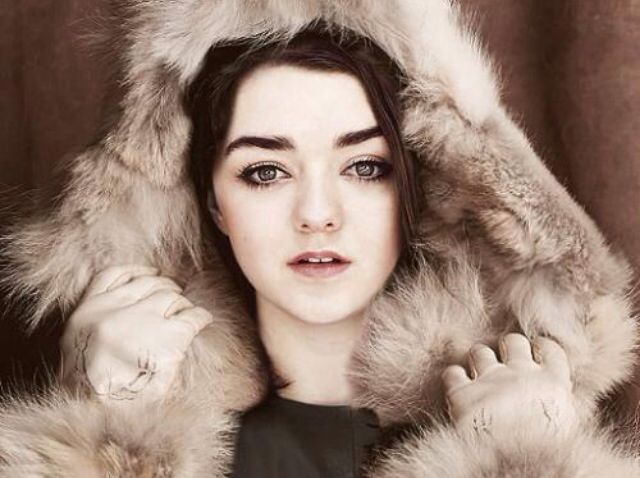 Full Name:
Naomi Sophia Wilson
Age:
13
Date of birth:
August 20 2006
Birthplace:
Brighton, England
Current home:
Brighton, England or Hogwarts
Blood Status:
Halfblood (no close ties to the Pureblood world, well dissolved)
Sexual Alignment:
Heteromantic, bisexual.
Wand type:
9", Willow, Phoenix

Hair colour and style:
Brown hair to her shoulders, which is usually tamed with a straightening spell of some description. However, Naomi does have days where she simply cannot be bothered, and it can be messy. However, this is something of a rarity.
Eye colour:
Green
Height:
She will be five foot two when she has finished growing, but at the moment she is just shy of five foot.
Body type:
Rather athletic through mild sporting (walks/jogs around the grounds) and a good diet.
Dress sense:
Naomi isn't an overly girly girl, but she's not a tomboy. Her clothes matter enough that she will make effort where needed, but it is not essential. Naomi is also more of a natural girl in how she makes herself up, using minimal make up because (as her mum says) she is naturally very beautiful.
Birthmarks:
None.
Tattoos:
None.
Scars:
None.
Piercings:
Ears and a belly button piercing (when she's about fifteen).

Naomi had a very normal upbringing in a wizarding home. Her parents have mundane jobs within the ministry (her mum is a secretary, her father works in an office that she can't remember the name of). She was, however, a little bit too spoilt, because she was the youngest child, and the only girl, which has led her to having a very bad sense of the world. In that she thinks she can have everything - and if she can't... well, best stay out of the way.
Some people think this makes her privileged, and a tad bitchy - an idea that was not helped when she was sorted in to Slytherin when she arrived at Hogwarts. However, Naomi found that Slytherins were simply ambitious, and believes that she was sorted there for this reason, instead.
Her eldest brother, Jamie, is ten years older than her, so he was finished with Hogwarts way before she got there. Jamie works in the Ministry as an Auror, and is
always
sending her packages with gifts whilst she's at school. He has nothing else to spend his money on, so he feels like this is a good thing. Jamie is super protective of Naomi (despite Naomi insisting she can look after herself) and would most certainly make any boy's life who dared to even look at his sister in that way a living hell.
Thankfully, on the flip side, Callum, is much calmer than Jamie. Callum is the second eldest Wilson child, and he is a year older than Naomi, sorted in to Hufflepuff. Callum and Naomi spend a fair amount of time together, but sometimes he's just... too nice for Naomi to deal with. Callum has, however, made sure that no one hurts his little sister at the school, something Naomi is sure Jamie put him up to.
Since being at the school, Naomi has made herself a small friend group of girls who she gets along with well. She's near the top of the pecking order, too, with only a fourth year girl between her and that position. Respect is something Naomi takes seriously, but doesn't go about it in as bitchy a manner as many of the other girls do.
Likes:
  - Going for runs around the Hogwarts grounds.
  - Fashion, to an extent.
  - Getting her own way.
  - Some books - she has a specific like for Romance novels, but of the forbidden kind of love.
  - Boys.
  - But, also girls.
  - Sarcasm.
  - Rainy days.
  - Cuddling (but, do not think for a moment that this will be admitted by her).
- Trying new things (in any and every meaning).
- Competition.
- Quidditch, to an extent.
- Boys who make a
lot
of effort to get her attention.
Dislikes:
  - Cheap clothes/make up/ etc.
  - False people - of which there are many in the world of girls.
  - Too much noise when there are things to be done.
- People who are unaccepting of others (i.e. homophobes, racists, etc)
- Boys who think the world is going to fall at their feet.
Strengths:
  - Smart - Naomi was a small hat stall when she was sorted, but her ambition worked through in the end.
  - Loyalty. Given time, Naomi is the kind to be loyal in both a friendship and relationship setting. However, you need to get accepted in to one of these positions before you will see this.
  - Hard working.
- Independent.
Weaknesses:
  - Naomi has a dominant personality, so she is not afraid of telling someone to be quiet so that she can have her say. She may not mean to be all of the time, but it's just part of her personality.
  - Can be sensitive to what people say, despite seeming quite tough on the outside.
  - Can also be the kind to suffer in silence with troubles, so not quite the open book many people might think she is.
Positive traits:
  - Confident. Naomi knows what she is capable of doing, and she does make full use of it. However, Naomi does do her best not to push this on to being arrogant - but she is only human.
  - Ambitious - Naomi knows where she wants to go in life, and that is something that she will not be deterred from.
  - As Naomi is constantly sent gifts by her eldest brother, she sometimes ends up with too many things. Naomi is more than happy to give these things out to her girl friends. Generosity is therefore something she is quite good at - even if it seems like it's only with the people closest to her.
- Socially, Naomi is very good.
Negative traits:
  - Stubborn. Having gotten what she wanted almost all of her life, Naomi can be more than a little stubborn in what she wants.
  - There is an underlying vanity problem, but compared to some girls, Naomi isn't as high maintenance as she could be.
  - Can be a little clingy romantically because Naomi requires the attention of her significant other to feel secure.
- Minorly manipulative - as in she knows how to read people enough to make them play in to her hands, but she would never use this in a manner to hurt others knowingly.

[Please write at least 2 detailed paragraphs of your character's general history. This can entail anything from their upbringing, school years and their present. The paragraphs don't have to be long, but they do need to include details, so that people can get to know your character more.]

Mother:
Name:
Clara Wilson    
Age:
49    
Living or Deceased:
Living    
Blood type or Species:
Halfblood    
Occupation:
Secretary somewhere in the Ministry of Magic
Father:
Name:
Lucas Wilson    
Age:
52    
Living or Deceased:
Living    
Blood type or Species:
Halfblood    
Occupation:
Ministry of Magic Official
Siblings:
Name:
Jamie Wilson    
Age:
23 (when Naomi is 13)    
Living or Deceased:
Living    
Blood type or Species:
Halfblood    
Occupation:
Auror, Ministry of Magic
Siblings:
Name:
Callum Wilson    
Age:
14 (when Naomi is 13)    
Living or Deceased:
Living    
Blood type or Species:
Halfblood    
Occupation:
Hogwarts Student

The Wilson family have been a family of insignificance for the whole of living memory. They were once tied with some families of power, but as times change, o does influence. They are, now, your run of the mill wizarding family, living in a small wizarding community just outside Brighton. The family is quite communal with those in the area, and are respected amongst the other families.
Lucas and Clara met in the town, and have been friends since their teenage years. Clara went through a number of messy relationships before realising the right man for her had been there for a very long time, helping to pick up the pieces. Upon this realisation, Clara and Lucas had begun a long slog of dating, getting comfortable, before finally they got together. Ever since, they've lived a normal life, and had three, beautiful children.