Full Name:
Lana Kahlea Okole
Age:
11
Date of birth:
5 June 2009
Birthplace:
O'ahu, Hawaii
Current home:
Surrey, England
Blood Status:
Halfblood
Sexual Alignment:
Heterosexual (for now?)
Wand type:
11 in, veela hair, birch

Hair colour and style:
brown, wavy and somewhat untameable
Eye colour:
blue
Height:
4'8"
Body type:
slender, semi athletic from swimming
Dress sense:
modest yet stylish
Birthmarks:
a small strawberry on the small of her back
Tattoos:
N/A
Scars:
a medium length scar on her ankle from where she brushed against some coral
Piercings:
ears

Likes:
(3 minimum)
  - swimming
  - nature/outdoors
  - cats
 - chocolate
 - Christmas
 - summer
 - surprises
Being from Hawaii, it is in Lana's blood to do all things related to the ocean, swimming being the favoured option. Lana is an outdoors type girl, she loves bonfire by the beach, dancing to her village's native music and the warmth the summer brings. She favours cats over dogs and has a love for all things chocolate. Christmas is her favourite holiday because who isn't a fan of presents and loving on family and she absolutely loves to be surprised.
Dislikes:
(3 minimum)
  - winter
  - dogs
  - books
 - Halloween
 - pranks
 - bullies
 - sugar free items
 - running
 - surfing
Surfing scares Lana, it's dangerous and she's not a fan of riding things like waves. She prefers to stay closer to the shore where she knows danger rarely lies. Lana isn't a fan of winter,she doesn't like the cold and may never like the cold. Most of all, she loathes snow. Hawaii doesn't have the frozen precipitation that is snow therefore Lana isn't sure how to deal with it. She also dislikes Halloween due to the scary costumes that tend to lurk about as well as typically, it falls during colder months (for places that's not Hawaii). Lana is not a fan of loud noises such as dogs and fireworks. She doesn't like people who play pranks or bully, despite never dealing with it herself and she absolutely hates all things that require running. She will probably never even run in the case of being chased. She is more likely to trip the person beside her.
Strengths:
(3 minimum)
  - Lana can be a good listener when she chooses to be but mostly, she prefers to be the one talking.
  - She has a heart for passion. She will always stand up for her friends and family, even if she's fearful at first.
  - Lana can be highly intelligent if she actually put her mind to it, however she thinks learning = books.
Weaknesses:
(3 minimum)
  - Lana is a very fearful girl, over time she may not be quite as fearful but currently, the world is this super big question mark.
  - Lana is often severely quiet and shy when meeting someone new, though she warms up easily and quickly.
  - Lana is anything but athletic and thus she rarely likes to try something new.
Positive traits:
(3 minimum)
  - Humble
  - Honesty
  - Respectful
- Friendly
- Loyal
- Sincere
- Trustworthy
Negative traits:
(3 minimum)
  - Coward
  - Shy
  - Unsure
- Lazy
- Gives up easily

Lana was born to two underage, selfish people that became selfless when they put her needs first and set her up for adoption. Lana grew up in a household with a mother, father and a brother, though none her real blood. She was born in Hawaii to Hawaiin natives and set up for adoption, however she did not stay in the system long. Her adoptive parents gained custody of her mere weeks later. She has an older, muggle brother and is the final puzzle piece to completing the couples family.
The Okole family was unable to have their own child, thus they adopted a boy several years before Lana and then once Lana was born, she was welcomed into their family. However they soon realised she was different. Strange things would happen when the girl was around and things became stranger the older she got, however, the couple was not frightened. She was their daughter and their job was to love and nurture and raise a child who would not need to recover from her childhood.
Eventually, Lana was told of her past and her father earned a job promotion when she was six. They were going to move to England! Lana was excited as being homeschooled she didn't have very many friends to begin with. Lasna loved Hawaii of course but she wanted to see the world as well and unfortunately for her, at the age of six she didn't quite understand that the move meant she wouldn't visit her homeland frequently. Years came and went and Lana grew and her magic developed. By the time her eleventh birthday showed up, so did a letter. Lana was a witch?
She was nervous to attend Hogwarts as she had never been public schooled before but her parents made sure she knew that it was her choice and they would support her either way. After much thinking, Lana decided to try the school out and if she didn't like it, she'd return home. If she did like it, then at least she'd get to visit her family during Christmas and the summers and she could handle that. Lana is anxious and excited to attend Hogwarts and isn't sure what to expect but she feels she's ready for the change it'll bring.

Mother:
Name:
Alana Okole nee Kahele   
Age:
29   
Living or Deceased:
Living   
Blood type or Species:
Muggle   
Occupation:
Nanny
Father:
Name:
Kalani Okole   
Age:
30   
Living or Deceased:
Living   
Blood type or Species:
Muggle   
Occupation:
Registered Nurse
Siblings:
Name:
Machi Okole   
Age:
13   
Living or Deceased:
Living   
Blood type or Species:
Muggle/Adopted   
Occupation:
N/A
Pets: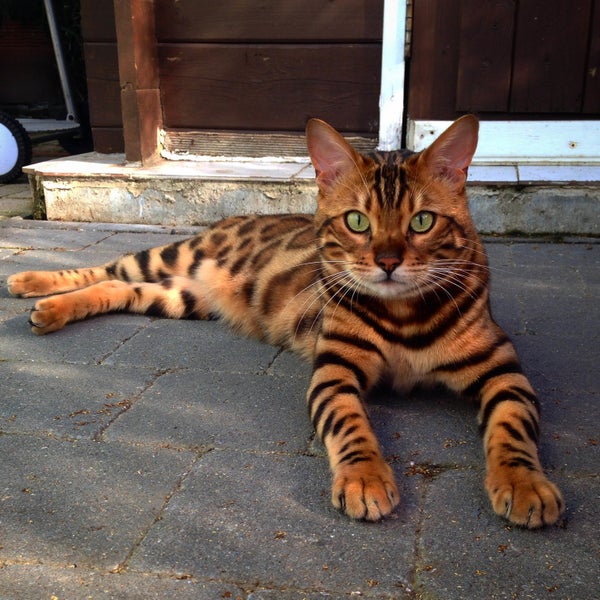 Name:
Maui   
Age:
2   
Living or Deceased:
Living   
Blood type or Species:

Lana's family history is somewhat vague but there are small details that can be worked out. Likely, Lana's parents met at wizarding school or somewhere around the island and a relationship was began. The two were around the age of fifteen when Lana was conceived and birthed and they were of some sort of wizarding descent. It can be assumed that the two were rather selfish and did not think about the possibility of a baby, however once the baby became a part of the mix, they were likely selfless and gave her up or were forced to do so. It can be assumed that either the father or mother could have been pureblooded and from a line that did not approve of the relationship but it cannot be proven.
Lana hopes to find her birth parents when she is older and ask them these questions herself, though she isn't sure whether she wants answers or not.