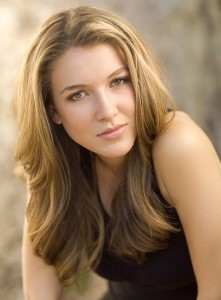 Full Name:
Riley Anna Conners
Age:
16
Date of birth:
November 11
Birthplace:
Scotland
Current home:
Scotland
Blood Status:
Muggle
Sexual Alignment:
Heterosexual
Wand type:
8 4/5 inches, unicorn hair, oak

Hair colour and style:
straight long brown hair. worn in various styles.
Eye colour:
brown
Height:
5'5
Body type:
thin
Dress sense:
casual muggle style
Birthmarks:
none
Tattoos:
dolphin on her ankle
Scars:
none
Piercings:
none

[In this section, please don't just write one or two words. Explain their likes, dislikes, strengths, weaknesses, positive & negative traits in detail wherever possible; this is for people to get a decent idea of who your character is and what they are like, so please don't just randomly list things. Also, three is the minimum, please don't be afraid to list more, there will never be limitations to detail on this site!]
Likes:
(3 minimum)
  -Swimming in the ocean. She claims that the ocean is more her home than land.
  -Being outdoors. There isn't a moment where she isn't outside. She loves nature and hiking. She hats having to sit in a classroom all day, but when she has to she will.
  -The paranormal. Riley loves learning about ghosts. Which was why she was excited to go to Hogwarts. Because there's literally ghosts all over the school.
Dislikes:
(3 minimum)
  -Being away from family. The only thing Riley hates about Hogwarts is that her family isn't there. Her twin sister didn't get the magical powers that Riley has so the separation has been hard.
  -Being told she can't be adventurous. Riley hates the people who hate her outlook on life. She believes that she can be as open minded, and adventurous as she can. She believes in another world that only she can see. Her parents said she was "special" and that was why she got accepted to Hogwarts.
  -Meat. Riley is a vegetarian. She refuses to eat anything with a face, or that had a face.
Strengths:
(3 minimum)
  -Smart. Riley loves using her mind to its full advantage. She will take any challenge, and try to succeed.
  -creativity. Riley loves using her imagination to its full potential. She loves to write and keeps a journal with her everywhere she goes. She never knows when an idea might pop into her head.
  -Always happy. There isn't a time when on the outside, Riley isn't happy. Even on days when she would rather do nothing, and be negative Nancy, Riley always has a smile on her face.
Weaknesses:
(3 minimum)
  -Riley likes to daydream. She likes to drift off and not pay attention. This hurts her grades a lot.
  -Riley is very independent. She never really relied on anyone, not even her twin sister.
  -Riley is very messy. She can't keep anything clean, and likes things disorganized.
Positive traits:
(3 minimum)
  -Riley is very clever. Even though it's not one of her number one traits, occasionally it will come out and everyone is surprised.
  -Riley is a very encouraging person. If somebody is feeling down about themselves, one can always count on Riley to boost them up.
  -Confident. Riley is very confident about herself. She knows what she wants, and believes she can achieve what she wants.
Negative traits:
(3 minimum)
  -Riley is very clingy. Once she meets a person, she automatically thinks they are going to be friends. She gets very confused when they stop talking to her or tell her straight up that they don't like her.
  -Trusts to much. Instead of being not trusting, Riley has a very good heart and trusts too much. sometimes she'll tell the wrong person the wrong thing and it will end badly.
  -Impatient. Riley is very impatient. She wants things done right away.

Riley lives along the beach in Scotland in a little town called Isle of Skye. Riley was always drawn to the water. She's on her schools swim team, and loves going to the beach. Riley was a more free spirited child than her twin sister. She didn't take things as seriously as her sister did, so she often got in trouble more. Riley was the one who would always come home with muddy feet, and scraped up knees. She loved going on adventures, and playing pretend. Riley was always out in the woods, or swimming in the ocean. Riley always knew she was different from everybody else in her family, though she couldn't pin point why. That all changed when one time she was swimming, and she almost drowned due to her misjudging where the current was, but something happened. A light showed her a way out. She was sure that it wasn't from the sun. She felt like it came from her fingers. She had them out in front of her, and she couldn't shake the feeling that she had shown herself the way out, but of course, when she told her parents and sister that she almost drowned, they only cared about the her almost dying part. A week later, she received a letter stating that she had been accepted into Hogwarts School of Witch Craft and Wizardry. But her sister hadn't.
Her first term being away from her family was a little hard. But then she came to the realization that she didn't really miss them because she was home. Hogwarts allowed the part of her that she tried so hard to hide, to shine. Her uniqueness sometimes scared people, but here it was completely normal to make light come out of your hands, or a dead flower grow back from the dead. Riley was different, and now she was in a place where she didn't have to be different. She was understood here. Riley loved Hogwarts. She loved learning about a world that even she couldn't dream about. She loved doing magic, she loved the teachers, and the fact that ghosts walked the hallways and she could talk to them and have actual questions about their past lives. Riley is and was a very good student. She tried to get the highest marks in her classes, and always achieved her academic goals. At 16, she decided that she wants to work as an auror because of all the adventures she would be able to take. And she'll do anything in her power to make that happen.
[Please write at least 2 detailed paragraphs of your character's general history. This can entail anything from their upbringing, school years and their present. The paragraphs don't have to be long, but they do need to include details, so that people can get to know your character more.]

Mother:
Name:
Sarah Conners   
Age:
36   
Living or Deceased:
Living   
Blood type or Species:
Muggle   
Occupation:
School teacher
Father:
Name:
Brian Conners   
Age:
38   
Living or Deceased:
Living   
Blood type or Species:
Muggle   
Occupation:
Carpenter
Siblings:
Name:
Alexandria "Alex" Conners   
Age:
16   
Living or Deceased:
Living   
Blood type or Species:
Muggle   
Occupation:
Student
Pets:
Owl   
Name:
Lancelot   
Age:
11   
Living or Deceased:
Living   
Blood type or Species:
Brown barn owl

Brian and Sarah where college sweethearts. They met in their first semester on the first night and we're inseparable ever since. A year after Sarah graduated with a teaching degree, and Brian got into Carpentry, they got pregnant with a baby. But during delivery, they were surprised to see that they had not only one, but two beautiful baby girls. That they named Alexandria Rose and Riley Anna. Being as they had a surprise baby, Sarah and Brian went from upper middle class to lower middle class. They had to cut back on a lot of things, and Brian got a second job in a factory. When the twins were about five years old, they where finally financially stable enough to where Brian could quit the factory job. The girls had a simple upbringing. They never really knew that their parents were suffering financially. They where always happy, and if they weren't, they where there for each other if they needed to be.
[Please write at least one paragraph on your character's family history. This can include details about how their parents met, their views on the world, their money status, and any other things you find necessary. In situations where characters are orphans, you can write how this came about, be it death of parents or whatever other reasons. Keep in mind that this is to shape your character more, since family has a huge impact on who one is.]