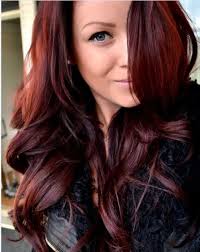 Full Name:
Ivory Dopufola
Age:
14
Date of birth:
4, March, 2007
Birthplace:
Wizarding London
Current home:
Wizarding London
Blood Status:
Halfblood
Sexual Alignment:
Pansexual, male preference
Wand type:
(12 3/4", Veela hair, Holly)

Hair colour and style:
Dark auburn, Kind of wavy, very long, usually pulled back in a pony-tail or braid.
Eye colour:
Grayish-Blue
Height:
65"
Body type:
Hourglass figure, semi-tall
Dress sense:
For formal she wears the fanciest dresses money can buy, same with all of her jewelry. But her casual wear is usually jeans and super cute t-shirts, tank-tops, usually accompanied with beanies. She also often wears over-sized sweatshirts that practically swallow her skinny figure. (Some examples of outfits will be at the bottom of this page.)
Birthmarks:
A shape resembling a heart  on the back of her wand hand, just below the thumb.
Tattoos:
N/A
Scars:
A visible scar running the outside corner of her left eye down to her upper cheek
Piercings:
Ears are each pierced twice. One in the normal spot and then one on the upper part.

Likes:
  - CAKE!!!!
  - Studying
  - Flying
  - Being scared
  - Horror Movies
  - Singing
  - Music of all kinds
 - Flirting
 - Chocolate
Dislikes:
  - Asparagus
  - Sappy movies
  - Idiots
  - Bullies
  - Being alone
 - Sour stuff
 - Rats
Strengths / Positive traits:
  - She is one of the top students in all her magic classes
  - Making friends
  - Pulling pranks
 - Really good at singing
 - Being blunt? (Is that really a strength though? Yes. Yes it is.)
- Loyalty
Weaknesses / Negative traits:
  - Sugar-coating stuff or breaking news gently
  -  Ivory is a bit stuck up, she believes she could win over anyone's heart
  - Ivory hates rats and will not go near them, even at the cost of having to take a longer way to class or skipping a lesson in class that has to do with rats.
 - Ivory can be really rude if she thinks someone is being mean or idiotic
 - Everything she likes can be a weakness.
 - She is kind of a hot-head

  She's bounced around through distant relatives since her parents died, even though they were all disgusted by Ivory and her half blood. Finally, she got her Hogwarts acceptance letter and her life changed. She immediately loved Hogwarts, and it turns out she's pretty good with magic! Plus she got a little kitten!
  When she was old enough she got on the quiditch team as a seeker. She spends spends every break possible at Hogwarts. She currently lives with a distant wizarding family and spends most of her summer break locked in her room studying,and doing whatever wizarding stuff she can whether it be looking at the moving pictures, playing with chocolate frogs, or hanging out around wizarding london. She also spends a lot of time with her kitten.
  Ivory doesn't have many friends at Hogwarts but she doesn't care. She is with her quiditch team, and that's all she needs. Her parents also left her more money than she could ever use in a lifetime so she has the best of everything. This leaves other students sometimes thinking she's a bit stuck-up even though she's not.

Mother:
Name:
Charlotte   
Age:
27 when she died   
Living or Deceased:
SHE'S DEAD!   
Blood type or Species:
Veela   
Occupation:
Dancer
Father:
Name:
Cameron   
Age:
30 when he died   
Living or Deceased:
HE'S DEAD!   
Blood type or Species:
Full-blood Wizard   
Occupation:
On the wizarding council
Spouse/Boyfriend/Girlfriend/Partner/Fiance:
None at the moment.   
Name:
Age:
Living or Deceased:
Blood type or Species:
Occupation:Pets:
Name:
Floofy   
Age:
1/3 year old   
Living or Deceased:
Living   
Blood type or Species:
Black Cat

  Ivory was born into the wizarding world. Her father was a Wizard and her mother was a Veela. She had a good life, her mom and dad loved each other and her. That all soon came to an end however when one of her mother's sisters found that she had a child with a wizard, and that this child could use the powers of both wizard and veela. This made the sister angry and jealous.
  Her mother's sister figured that by killing Ivory she would gain the power of a wizard herself. Therefore, she tracked down Ivory and her parents and attempted to kill her. She was about to kill Ivory but her Father blocked her just in time. She ended up killing Ivory's mother and nearly killed her father but at the last moment her dad sacrificed himself, using his last bit of life force to do a spell that killed the evil Veela. The only reminder Ivy now has is her money and her scar. The scar that was made by the tiniest lick of her father's magic that had spun out of control.