Guest
Guest


Subject: Julienne Ambrosi Plot Page Sat Jun 03, 2017 6:41 pm

---

Julienne Ambrosi13 || Hufflepuff || Halfblood || Metamorphmagus || Shipped

Deep thinker. Kind soul. Small words have a big impact. Small. Shy. Broken

Julienne is a very kind and gentle person. She is extremely good at reading people and she is interested in every person's story. Julienne is very hard to become friends with, as she gets nervous around other people and it takes a while for her to open up. She is afraid of getting hurt and she is afraid of hurting others.

Julienne needs some good friends. And maybe some not so good friends. Who knows?

Looking for:

~ Friends (Julienne is VERY shy, but she is open to some strong bonds.)

~ Enemies (If anyone wants to, Julienne is the kind of meek girl who may be bullied.)

~ Julienne runs an anonymous poetry blog, so that may offer some cool plot opportunities?

Current Plots:

~ KYLIENNE (Ship with Kylian Dupont)

~ Maybe some kind of friendship with Briella-Ashley Myers
Guest
Guest


Subject: Re: Julienne Ambrosi Plot Page Mon Jun 05, 2017 3:48 am

---

I am absolutely in LOVE with Julienne, so:

Briella-Ashley
Obviously they're gonna be friends, somehow. Maybe Bril can hear of another metamorphmagus and just totally seek her out like "Heyyy you have it too?! That's awesome. We should totally trade notes and stuff; what have you learnt how to do? I've always wanted to try highlights but I can't figure it out..."

Cue Briella teaching (or reinforcing what Kylian's teaching) Julienne that her abilities are uh-mah-zing (Briella is glaring at me for typing it that way) and definitely something worth exploring further.

SERENITY
Well, you know Serenity is my little ball of sadness; perhaps they could bond over mutual silence and hatred of what they were born with and can't get rid of?

Idk how they'd meet. Maybe Seren could See something (maybe to do with the blog??) and they could get to talking? (Or as much as either of them would talk, let's be honest.)

Toryn
He's just a friendly guy. If you want someone easy to get along with and nice, he's your guy. He might not be easy at the start (if you don't talk to him he's not entirely the guy who'd push, but if he finds you interesting he might) but we could work something out? xD

Madison
BULLY OPPORTUNITY. Sienna sends Madison to recruit useful people. Sienna says that she wants Briella, but Briella turned her down almost immediately. Julienne is also a metamorhphmagus; she's, therefore, useful. And, Sienna says, much easier to control than that fiesty bitch (Briella).

So, maybe Madison could try and strong-arm Julienne into joining Sienna's crew?

Carl
Obviously Carl is the perfect dude for a friendship; I mean let's be real here -- who doesn't want a chill dude who offers you tea and burnt toast when you're sad?
Jake Newbury
Head of Gryffindor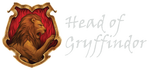 Posts

: 893


Birthday

: 1992-08-13


Join date

: 2014-11-29


Location

: London, England


Job/hobbies

: Auror & DADA Professor


Subject: Re: Julienne Ambrosi Plot Page Tue Jun 06, 2017 9:23 pm

---

~ Friends (Julienne is VERY shy, but she is open to some strong bonds.)

Wesley is offended that he's not already on the list of friends on this page,
but you know, nobody cares about Wesley, soo.... ;)

Max could be a potential friend to bring her out of her shell because he's just so energetic. But, also, he has animals, and everyone knows animals aid people in coming out of their shells!

Oliver - he is a little cutie who loves talking to people. Being Muggleborn, he's still coming to grips with the magical world, but would definitely love to learn about Metamorphagus' from Julienne if she's willing to show this side. He will ask a lot of questions, but, inevitably, he will simply tell her she's amazing just the way she is!

~ Enemies (If anyone wants to, Julienne is the kind of meek girl who may be bullied.)

Nirek Kapoor -- he is a bit of an asshole, lashing out at others due to his own insecurities about being different (racial issues with him in his head). He could take these out on the weird girl who's appearance changes, if you like.

Mathew could also come in to this, but we would have to find a reason for him to torment her. Though, 'for fun' could work...

~ Julienne runs an anonymous poetry blog, so that may offer some cool plot opportunities?

I don't think any of my charries are in to poetry, per se, so at the moment, I have no outlet for this, but I will come back to this if I think of something :)

________________________________________________

~ Auror ~

Profile

~ DADA Professor ~

~ Physically Fit ~ 31 ~ Father ~ 6' ~ American Accent ~

Thanks to the amazing Jess for my signature! <3
Sponsored content

Subject: Re: Julienne Ambrosi Plot Page

---