Guest
Guest


Subject: Corbin Henderson's Plot Page Sun Jun 04, 2017 5:47 am

---

Corbin Henderson15 || Slytherin Prefect || Halfblood || Shipped with Elenore

Charming. Friendly. Protective. Playboy. Swears. Commitment-Phobe.

Brief History:

His father has PTSD, so Corbin grew up tiptoeing around the house and never having a real childhood; he doesn't care much about his parents. Nobody knows this side of him. He throws secret parties every two weeks or so in the Room of Requirement, although not many people know he and Lucy are the planners.

Brief Personality:

Corbin has always been a playboy. He has a huge fear of commitment and therefore goes around having sex as and when he pleases with whoever he pleases; he's also a huge flirt. He appears carefree and nonchalant about everything, and for the most part, he is. He cares, though, more about his future than he'd ever let on.

Looking for:

~ One-night stands

~ Friends

~ Enemies/people who don't like him

~ Idk; he's open for anything, really

Current Plots:

~ Shipped with Elenore

~ Bromance with Joshua

~ Best friends with Lucy
Jake Newbury
Head of Gryffindor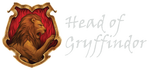 Posts

: 800


Birthday

: 1992-08-13


Join date

: 2014-11-29


Location

: London, England


Job/hobbies

: Auror & DADA Professor


Subject: Re: Corbin Henderson's Plot Page Tue Jun 06, 2017 8:34 pm

---

~ One-night stands

The only female I have to offer is Naomi - sooo...

~ Friends

Dimitri and Corbin could possibly get to know each other a little more, either at the parties or else anywhere you think suits?

Elenore is a given - but I think this will take a little while to develop in to more than just being someone the other fudges? But yes, this needs to develop :)

Naomi?

Nirek? I think he fits more with the twins, but it's an idea :)

~ Enemies/people who don't like him

Naomi - she's so undecided about him, heh

Jacques, with time. When things come to light with Elenore.

Wesley -- only because Wesley is shit scared of him (popularity).

~ Idk; he's open for anything, really

I can't think of anything at the moment!