Guest
Guest


Subject: Kylian Dupont's Plot Page Sun Jun 04, 2017 5:55 am

---

Kylian Dupont14 || Gryffindor || Halfblood || Shipped with Julienne

Friendly. Helpful. Optimist. Impulsive. Careless. Fickle.

Brief History:

Kylian is a transfer student from France after his parents divorced. He has a step-mum and a step-sister. He's close to his mother and isn't really affected by the whole divorce; he was never close to his dad. He's open about the whole thing.

Brief Personality:

He is obsessed with souffle (literally) and is overall a friendly kid, although he tends to bounce from group to group. He's helpful, and therefore would be more than willing to give tuition to those who need it.

Looking for:

~ Friends

~ People who don't like him

~ People to flirt with him(?) (I'm honestly open to anything)

Current Plots:

~ Shipped with Julienne (<3)

~ Err. Friendship with Max? (I think?)
Jake Newbury
Hogwarts Staff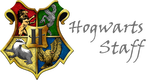 Posts

: 775


Birthday

: 1992-08-13


Join date

: 2014-11-29


Location

: London, England


Job/hobbies

: Auror & DADA Professor


Subject: Re: Kylian Dupont's Plot Page Tue Jun 06, 2017 8:38 pm

---

~ Friends



Max and him have a thread where they meet, so I'm assuming this will come to them being friends.

Perhaps he and Wesley could meet. Both being transfer students mean they have something in common. And Kylian has a thing for broken people.


~ People who don't like him

Struggling on this one :/

~ People to flirt with him(?) (I'm honestly open to anything)

Elenore or Naomi would be the options. I doubt either would be of any interest to Kylian. So, nope.