Guest
Guest


Subject: Lilliana Atkinson's Plot Page Sun Jun 04, 2017 6:03 am

---

Lilliana Atkinson18 || University Student || Pureblood || Shipped with Christopher

Kind. Smart. Adventurous. Insecure. Slightly unconventional. Envious.

Brief History:

Lilliana is an intelligent young Pureblood that hides her IQ because, as her mother put it, "Nobody wants a wife smarter than them." She blackmailed her parents into allowing her to study to become a Healer, although what she wanted was to be a cursebreaker. Nevertheless, as a Pureblood woman, she believes strongly that her duty is to marry and carry on the legacy of her kind. Still, she is slightly unconventional and doesn't hate muggles or muggleborns.

Brief Personality:

She appears, outwardly, as a proper Pureblood female. She talks, walks, and does everything properly, as any female would. However, to her closest muggleborn and or halfblood friends, she is more relaxed, and possesses a sharp mind that doesn't miss much.

Looking for:

~ Friends (preferably muggleborns or halfbloods) she can be real around

~ Pureblood ... associates ... for her to pretend to be friends with

Current Plots:

~ Shipped with Christopher
Jake Newbury
Head of Gryffindor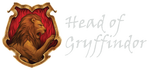 Posts

: 834


Birthday

: 1992-08-13


Join date

: 2014-11-29


Location

: London, England


Job/hobbies

: Auror & DADA Professor


Subject: Re: Lilliana Atkinson's Plot Page Tue Jun 06, 2017 8:42 pm

---

I FREAKING LOVE LILLIANA. NOW THAT I HAVE THAT OUT OF THE WAY XD

~ Friends (preferably muggleborns or halfbloods) she can be real around

Christopher, with time, and a lot of work - though, of course, she can't be real with him just yet.

Finleyyyyyyyyyyyyyyyyy. No need to say more.

I could offer up Victoria, too -- Merlin knows Victoria is probably still really pally with girls on campus (she's only left like... a year/two years ago) so I could make this plausible.

She's doing a Healing course, so this would make scope for Lilliana and Adrian to meet, if you want :)

~ Pureblood ... associates ... for her to pretend to be friends with

Christopher is about the only Pureblood I have around her age, so yeah?