Guest
Guest


Subject: Madison Bishop's Plot Page Sun Jun 04, 2017 6:14 am

---

Madison Bishop16 || Slytherin || Halfblood || Shipped with Wesley

Planner. Smart. Observant. Sociopathic. Manipulative. Selfish.

Brief History:

Madison grew up with her identical twin sister as a spoilt brat who got everything she wanted. Her parents let the both of them do whatever, and they were given anything they wanted. They soon learnt how to get whatever they wanted through manipulation and good acting. In school, she is seen as popular, sweet, and one of Sienna's girls.

Brief Personality:

Madison is, simply put, a bitch. She's sociopathic and loves to manipulate people. She's cold and entirely willing to throw someone under the bus; she has no real emotions, except for her twin sister. She cares only for herself, but is very good at fooling people into thinking she's for them. Most people think she's a normal friendly girl.

Looking for:

~ Enemies

~ Friends

~ People to manipulate

Current Plots:

~ Ship with Wesley (<3)

~ Understanding with Nirek

~ Twins with Melody
Jake Newbury
Head of Gryffindor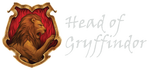 Posts

: 800


Birthday

: 1992-08-13


Join date

: 2014-11-29


Location

: London, England


Job/hobbies

: Auror & DADA Professor


Subject: Re: Madison Bishop's Plot Page Tue Jun 06, 2017 8:48 pm

---

~ Enemies

Arthur Peadarsan (I'm putting him here simply because he's a Slytherin and he's not cool by any stretch of the imagination, and I would therefore assume he was looked down on by Madison and her posse. However, he's strategic, and I think we mentioned something about Sienna finding him useful, so therefore Madison might not go too hard on him? WAFFLE).

~ Friends

Wesley -- he insists I put this here, we know where he really is xD

Mathew -- maybe? Picking up from the Joshua/Madison plot?

Naomi -- they could be in the same friend group?

~ People to manipulate

Wesley -- duh.

Professor Caspar Loverin -- I just feel Madison would love to watch him squirm.

Nirek -- ORC.