Guest
Guest


Subject: Serafina Richardson's Plot Page Sun Jun 04, 2017 6:21 am

---

Serafina Richardson25 || University Student (Auror) || Pureblood || Married to Seth (NPC)

Charming. Friendly. Idealist. Flirtatious. Vain. Superficial.

Brief History:

Serafina is the eldest in the Richardson family. She is considered a 'danger' to her siblings and her parents did their best to keep her away from them. She made arguments and convinced her parents to allow her to attend university to study to become an Auror; she is almost done with her course.

Brief Personality:

Serafina is somewhat unconventional in the sense that she is a feminist. She wants equal opportunities for females, and the option to choose who they want to marry. However, she still maintains the 'Purebloods are better' mindset. She plays males and can be a manipulator, although she maintains a Pureblood standard of talking and interacting.

Looking for:

~ Friends

~ Enemies

~ IDK I need more stuff for her

Current Plots:

~ Richardson siblings

~ Married to Seth Corbett (NPC)
Jake Newbury
Head of Gryffindor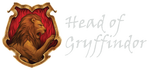 Posts

: 800


Birthday

: 1992-08-13


Join date

: 2014-11-29


Location

: London, England


Job/hobbies

: Auror & DADA Professor


Subject: Re: Serafina Richardson's Plot Page Tue Jun 06, 2017 8:51 pm

---

~ Friends

The only person at University and in and around her age would be Finley. But he's Muggleborn, so I don't think Serafina would be interested in talking to him too much?

As Serafina is training to be an Auror, she will soon be entering the ranks of the Auror world - Jake said he can go out with her on a few of the earlier missions, if she would like. Again, he's not Pureblood, but he is willing to be friendly if she is!

~ Enemies

The Nightshades -- site plot (because she's Pureblood).