Guest
Guest


Subject: Toryn Callagham's Plot Page Sun Jun 04, 2017 6:36 am

---

Toryn Callagham15 || Hufflepuff || Muggleborn || Shipped with Stephanie

Friendly. Kind. Optimistic. Uncompromising. OCD. Somewhat unforgiving.

Brief History:

Born and raised in a small Ireland town, Cabhan (who goes by Toryn, his middle name, for ease) is your average boy-next-door. He has a huge family and loves all his siblings. Having grown up in a small town, he's used to a village life where everyone is for everyone else. Happy, healthy, and friendly, he's an average Joe, who just so happens to have magic.

Brief Personality:

He's a friendly kid, obsessed with mythology and reading. He's the kind of person you'd go to when you wanted a comforting ear, and he's always willing to be there for his friends. If someone needs something, Toryn is the type to do whatever he can to help, as he's used to in his village. Overall, he's friendly and loves meeting new people.

Looking for:

~ Friends

~ Bullies

~ Possibly crushes/people to have a crush on him?

Current Plots:

~ Shipped with Stephanie

~ Enemies with Stephanie
Jake Newbury
Head of Gryffindor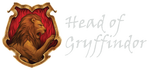 Posts

: 800


Birthday

: 1992-08-13


Join date

: 2014-11-29


Location

: London, England


Job/hobbies

: Auror & DADA Professor


Subject: Re: Toryn Callagham's Plot Page Tue Jun 06, 2017 9:01 pm

---

~ Friends
Toryn and Oliver should finish their thread bonding over Marvel, and become good friends who have each other's back.

~ Bullies
Not so much a bully, but perhaps an enemy can be made of Christopher for swaying Stephanie from her duties as a Pureblood witch. This will, of course, be with time, but it is an option.

~ Possibly crushes/people to have a crush on him?
Neither Elenore nor Naomi are interested in Toryn (sorry).