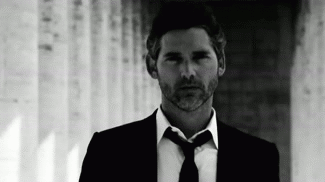 Kamren Jennson
51 || Minster of Magic || Halfblood || Happily Married to Mrs Clarinda Jennson
Caring. Trustworthy. Selfless. Overly Protective. Hardworking. Minor OCD.
Kamren Jennson has worked his way from nothing to become the Minister of Magic. It has not been an easy ride, and he has had the best support to get him through all the trials and tribulations of the ascent to the highest ranking job in the Wizarding World. His wife, Clarinda, has been the rock he's needed from the very beginning and he owes everything he has to her.
Kamren has always set to do well in life, but never to the detriment of others. It is probably how he has managed to get where he is, but also maintain his role as Minister for so long.
Looking for:
~ Friends - mostly in the work area. He was an Auror before he was Minister, so he has quite the close link to the Auror department.
~ Enemies - as the Minister there will be people who oppose him, and I'd like to delve in to this some more.
An attempt on his life would be interesting, though Clarinda will kill me for writing this.
~ Perhaps a protege - someone will have to take over when Kamren retires.
Current Plots:
~ Happily married to Clarinda Jennson.
~ Adopted Father of Lux Bailey.
~ (Future) Adopted Father of Serenity Newman.