Guest
Guest


Subject: Ambroise Durand Plot Page Sun Jun 04, 2017 11:11 pm

---

Ambroise Durand17 || Slytherin || Pureblood || Shipped

Suave. Quick-Thinker. Athletic. Hubris. Apathetic. Kind of a dick.

Ambroise is not one for making friends. He will not occupy his time with the company of someone that he does not think could be of value to him. That said, he is also not the kind of person who will bark orders/insults at someone for no reason. Unless provoked, Ambroise tries to be perfectly pleasant.

He also has quite the interest in people watching. He doesn't care about the people themselves as much as he finds interests in their stories. It's kind of like a living version of a novel.

Looking for:

~ Acquaintances; Ambroise does not have friends, but he does value the presence of people who could heighten his influence over the school.

~ Allies; Again, Ambroise needs people who will help him gain "street cred"

~ Enemies; Though it is not the first colour he shows upon introduction, Ambroise can be a dick. I am sure he has enemies.

Current Plots:

~ Shipped with Roxy
Jake Newbury
Head of Gryffindor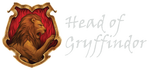 Posts

: 840


Birthday

: 1992-08-13


Join date

: 2014-11-29


Location

: London, England


Job/hobbies

: Auror & DADA Professor


Subject: Re: Ambroise Durand Plot Page Tue Jun 06, 2017 9:13 pm

---

~ Acquaintances; Ambroise does not have friends, but he does value the presence of people who could heighten his influence over the school.

Jacques would be the obvious choice here?

Elenore, as a biproduct of Jacques' power.

~ Allies; Again, Ambroise needs people who will help him gain "street cred"

Dimitri wouldn't be a bad bet here (Pureblood, and cool!)

~ Enemies; Though it is not the first colour he shows upon introduction, Ambroise can be a dick. I am sure he has enemies.

I can't currently think of anyone who would have reason to call Ambroise an enemy, but that's not to say I don't have options to throw at him should you wish - we can discuss more if you have any reasons for enemies to be thrown in to the mix :)

Another plot point I was toying with (though I am highly aware Ambroise is shipped) is that Elenore is currently being paraded for suitors (which she hates). I don't know whether you/Ambroise would be interested in writing a failed attempt at trying to pursue Elenore, but the option is there!