Isaline Charlot
University Student





Posts

: 60


Birthday

: 2001-09-06


Join date

: 2016-04-26


Subject: Isaline Charlot Plot Page Mon Jun 05, 2017 12:38 pm

---

Isaline Charlot21 ||Wizard Law Student || Pureblood || Shipped

Intelligent. Confident. Loyal. Conceited. Control Freak. Know-it-all

Isaline is the second eldest Charlot of Monaco. She abided by the Pureblood way for a good portion of her life, but once she began to form her own thoughts the girl realised that her family's values could only match her own so precisely. She is currently studying wizarding law with intentions of entering a position in the ministry.

Isaline has high standards when it comes to acquaintances. She cares very little about blood purity, meaning that her expectations are more-so directed towards intelligence, personality, and usefulness.

Looking for:

~ Friends (Isaline needs a few good friends; preferably people who can prove their worth to her. She is not looking to manipulate, but she will not spend her time with someone who is not worth it.)

~ Followers (Though she has a long term boyfriend in Finley Allen, Isaline does still find joy in having boys follow her around for simple tasks such as carrying books.)

~ A mentor of sorts (Isaline wants to work in the Ministry. She may need some connections.)

Current Plots:

~ Shipped with Finley <3

________________________________________________
Guest
Guest


Subject: Re: Isaline Charlot Plot Page Mon Jun 05, 2017 12:41 pm

---
Jake Newbury
Hogwarts Staff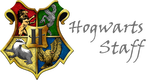 Posts

: 775


Birthday

: 1992-08-13


Join date

: 2014-11-29


Location

: London, England


Job/hobbies

: Auror & DADA Professor


Subject: Re: Isaline Charlot Plot Page Tue Jun 06, 2017 9:30 pm

---

~ Friends (Isaline needs a few good friends; preferably people who can prove their worth to her. She is not looking to manipulate, but she will not spend her time with someone who is not worth it.)

Christopher could be offered to Isaline here. He's Pureblood so this would at least be a reputable friendship.

FINLEY :D

~ Followers (Though she has a long term boyfriend in Finley Allen, Isaline does still find joy in having boys follow her around for simple tasks such as carrying books.)Finley is hurt.

Again, Christopher could be offered up as a piece of eye candy. He's not going to be in anyway the kind of guy who will do things for Isaline, but he could definitely flirt with her from time to time. After all, the relationship between Isaline and Finley is top secret. Also, I kind of want to throw Christopher under the bus and try to make Lilliana jealous (perhaps) to see how that builds their relationship. It probably won't affect them, but I'm curious.

~ A mentor of sorts (Isaline wants to work in the Ministry. She may need some connections.)

Jake Newbury - works in the Auror department, as a Lawyer she would need an understanding of the Law on a practical basis perhaps? We could explore this a little!

Kamren Jennson -- the MoM. May be too high a step, but hey, we're talking Isaline Charlot!

Victoria Newbury -- works in the Ministry law department, so definitely a good option for Isaline to work alongside Victoria at some point, maybe?
Sponsored content

Subject: Re: Isaline Charlot Plot Page

---