Stephanie Richardson
Slytherin Fifth Year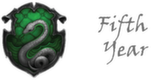 Posts

: 50


Birthday

: 2007-05-13


Join date

: 2017-04-04


Subject: Stephanie Richardson's Plot Page Wed Jun 07, 2017 5:45 am

---

Profile

Personality:

Steph's going through a rough patch right now. She's discovering her identity, who she really is apart from being a Richardson. She's becoming more patient, willing to listen, and not as quick to judge. She's opening herself more to the Muggle ways of doing things - not necessarily doing them, but learning about them. She's also rather generous, no longer selfish and thinking of only her comfort and herself.

Friends:

Steph needs friends who are genuine, not ones who just want to be with because of her name, looks, or wealth. She will take some time to get accustomed to the idea of true friendship and will make mistakes along the way, but she's willing to learn. Halfbloods and Muggleborn friendships are very much welcomed.

Enemies:

Oh, yes. Some possibilities are: her old clique who condemn her for going over to the 'Muggle way'. Muggleborns/Halfbloods who don't trust her and think that her change is fake and don't accept her as a friend. I'm open to brainstorming for any other ideas.
Jake Newbury
Hogwarts Staff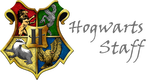 Posts

: 700


Birthday

: 1992-08-13


Join date

: 2014-11-29


Location

: London, England


Job/hobbies

: Auror & DADA Professor


Subject: Re: Stephanie Richardson's Plot Page Sun Jul 02, 2017 5:18 pm

---

Stephanie <3

Friends:

-

Oliver

is a Muggleborn and still working his way around the Wizarding World. But, he is a sweetheart, and genuine, so if you want to have him thread with Stephanie, I am totally up for that! She can teach him more about the magical world, he can teach her about the Muggle world.

-

Max

is also a sweetheart, albeit a little weird, but they can definitely be friends if you would like them to :)

Enemies:

-

Elenore

, being a Pureblood, will definitely be happy to play the role of looking down on someone for losing their grace in front of others. However (site plot, that I can't talk about) may make an opening for them to be Frenemies.

-

Wesley

(Muggleborn) will definitely play the distrusting role. She could try to reach out to him, but he's too used to Purebloods hurting him (physically and mentally), so he'd never trust her.

Let me know if any of this is of interest :)
Stephanie Richardson
Slytherin Fifth Year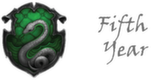 Posts

: 50


Birthday

: 2007-05-13


Join date

: 2017-04-04


Subject: Re: Stephanie Richardson's Plot Page Tue Jul 18, 2017 7:50 am

---

Friends:

- Ooo! Let's do one with Oliver!

Enemies:

- I'm up for both Eleanor and Max. Maybe start with Wesley? I'm keen to explore that

___________________________________________
Anthony Byrne
Ravenclaw Fourth Year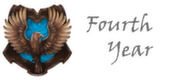 Posts

: 19


Birthday

: 2008-07-01


Join date

: 2017-01-13


Subject: Re: Stephanie Richardson's Plot Page Tue Jul 18, 2017 9:26 am

---

Friends

Ivy- she's a little rough around the edges, but would be open helping show her the muggle way (if maybe a more rebellious way, though I don't think Ivy realises that a lot of the things she does is 'rebellious', it's just been how she's survived so far).

Enemies

Well, maybe not enemies, but definitely some that wouldn't want to associate with muggleborns and would likely make snarky comments could be James and Florrie. They're very traditional with their views.



___________________________________________

Spoiler:
Stephanie Richardson
Slytherin Fifth Year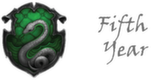 Posts

: 50


Birthday

: 2007-05-13


Join date

: 2017-04-04


Subject: Re: Stephanie Richardson's Plot Page Wed Jul 19, 2017 9:58 am

---

A thread with Ivy would be awesome!

___________________________________________
Sponsored content

Subject: Re: Stephanie Richardson's Plot Page

---