Elenore Clement
Hufflepuff Fifth Year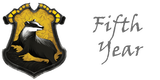 Posts

: 68


Birthday

: 2005-12-14


Join date

: 2015-12-12


Location

: Versailles, France


Subject: Seizing Opportunities (Felicia & Elenore) Sun Jul 02, 2017 12:12 pm

---

Whilst everyone was busy with the Valentine's Day Ball, prepping for the 'beautiful' night of romance, love and all pathetic things teenage girls swanned around over. Elenore had no belief in romance, or love. As a Pureblood woman, love was not something she could allow herself, for the man she might allow herself to fall in love with was likely never going to be one she could marry.

It was the world she'd been born to, and a role she'd accepted.

The French witch had, to her relief, not received an invitation to the Ball, and thus she had a perfect excuse for the evening. She'd been seen leaving the Hufflepuff common room in a 'flood of tears' around five o'clock, and since that time, she'd not been seen. Faux tears were easy, and a heartbroken teenage girl was easily lost for the evening. Written off to be off in some classroom crying.

What Elenore was actually doing, however, was sneaking off to Hogsmeade in response to a contact she'd had. She wasn't a hundred percent sure what she was going to find, who she was going to meet. But the note had been enough to pique her interest. It wasn't safe, Elenore knew that, she was not so stupid as to not be aware of the current climate. She was a Clement, but she was not afraid of the world.

Which is how she'd ended up at the end of the Hogsmeade street, a cloak on to hide her face and stood in the shadows as she waited. Her body language did not speak of fear in any degree, her features were calm. But she was quite tired of waiting, so whoever the contact was, Elenore hoped they wouldn't be too long.