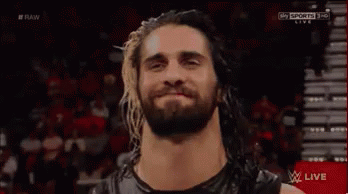 Full Name:
Finn Dean Rollins
Age:
27
Date of birth:
August 27, 1994
Birthplace:
London, England
Current home:
London, England
Blood Status:
Halfblood
Sexual Alignment:
straight
Wand type:
12, cherry, unicorn hair

Hair colour and style:
neck length black hair
Eye colour:
Brown
Height:
6,1
Body type:
muscular, he loves to work out
Dress sense:
a typical male, jeans and a tshirt will do for him
Birthmarks:Tattoos:
his son's name on his side
Scars:Piercings:
ears

Likes:
(3 minimum)
  - his family, he'll die for them if necessary
  - his hat collection he got going on
  - his job, he loves going to work but loves when he can go home to his son
  - Hogwarts will always be a second home
  - RAVENCLAWS!!!! (Hahahah

)
 - chocolate frogs, well because they're made from chocolate
 - he loves when it rains, sometimes he even likes to just sit out on his porch to watch it
 - anything blue, silver, or green
 - bathing his son when needed
Dislikes:
(3 minimum)
  - CoMC, definitely not his favorite subject
  - rude people, well who wouldn't hate rude ass people?
  - alchemy, neither is this subject but he passed
  - magazines, they're full of non readable articles and full of lies. Doesn't understand the big deal
 - people who dont take responsibility for what they've done
 - fire because he thinks it's dangerous
 - bills, enough said with those little creators
Strengths:
(3 minimum)
  - potions, he was always taught a new potion when aloud
  - DADA, it comes in handy in his line of work
  - Charms, also comes in handy with his job
  - herbology, because he always loved the new plants that were out there
 - his son always helps him keep going in life
 - his job, he's good at it and couldn't see himself doing anything else.
Weaknesses:
(3 minimum)
  - his family, he loves them so much that they'll be his downfall
  - girls, well who wouldn't be?
  - being left alone, either by his parents, his son, or future girlfriend
  - his ex girlfriend coming back into his life
 - being a failure in life, he doesn't want his son to hate him if he's a lowlife
 - models only because of his ex so he tries to stay away from them
Positive traits:
(3 minimum)
  - he's 100% honest because he knows when his son is older he'll want him to be honest as well
  - protectiveness, he will always protect those he loves
  - he's always respectful and there for you
 - when something happens he has a tendency to forgive which he likes about himself that he's able to give second chances but never to his ex.
 - authenticity because he feels like its better to be true to who you are then be someone he is not
 - he's always generous to those who need something, he won't offer his house to a stranger but food and money should do
Negative traits:
(3 minimum)
  - possessiveness over those he loves, he means well but he just wants them to be okay and safe
  - he may have a son but when he is free of his son for an hour and doesn't have work, yup he is a lazy ass
  - ego, when a girl compliments him or his son, the ego gets huge
 - he has a tendency to get distracted, he could be going over things for work and instantly think of his son.
 - when he was in school he had a real impatient side to him, but when he became a father he grew out of that
 - he will always be flirtatious towards the opposite sex

Finn is the oldest of two children from two loving parents. He couldn't have asked for a better family, he loves his parents and his sister more then anything. Finn may be the oldest but of course he was highly protective of his younger sister, he always wanted a sister and when she was born she decided that she would always be protected by him and he would be damned if she got hurt and he wasn't there. When he attended Hogwarts he was a Ravenclaw and great at school, which made sense because due to his mothers side of the family who always made sure him and his sister was top of the class, he was even a Prefect and then became head boy in his years.
He fell in love with this girl and thought that when they got out of school they would get married, but of course he was deceived when after she gave birth to their son, she decided to leave him because she didn't see a future with Finn or their son, so when she was able to get back on her feet, she left both of them and became a model. He hates and despises her for what she pulled, Finn never understood how someone could do that to an innocent baby, but he didn't mind, he had his sister and parents to help him out.
He is the proud father of a healthy one year old son who he loves dearly and is so happy the only thing he has of his mother is the green eyes while everything else was him. The first few months after he was born were tough but he powered through it because his son would not lose his father too. He met the mother of his child when he was 17 but they didn't start dating until 19 years old, they wanted to take it slow. They became sexually active at age 21 and he thinks that's what went wrong in a way. When his ex girlfriend Ava Smithe found out she was pregnant he was scared he will admit that but he did everything in his power to make sure she was supported.
But when he left Hogwarts he went straight to university where he attended to be an auror. He always wanted to help protect those that needed protection and it fit him because his mother was a healer who helped out the sick and injured. His parents and sister were there when he graduated university and got his degree to become an auror and that will always be his dream job. So when he got the job to become an auror a year after he graduated he was estatic to know his dreams were coming true, before it went downhill.
One day when he went to work his mother messaged him and told him how Ava wanted to abort the baby and he got upset at that, he left work early and found her at the clinic he had talked her out of it but that is where it all went spiraling down one him. She had not spoken to him in weeks and shortly before she gave birth she broke up with him, but he didn't believe her until she left both him and their son.

Mother:
Name:
Lily Rollins   
Age:
late 40s   
Living or Deceased:
living   
Blood type or Species:
half blood   
Occupation:
Healer
Father:
Name:
Kyle Rollins   
Age:
mid 50s   
Living or Deceased:
living   
Blood type or Species:
Muggle   
Occupation:
Banker
Siblings:
Name:
Spencer Rollins    
Age:
Living or Deceased:
living   
Blood type or Species:
Halfblood   
Occupation:
Spouse/Boyfriend/Girlfriend/Partner/Fiance:
Name:
Age:
Living or Deceased:
Blood type or Species:
Occupation:Children:
Name:
Zayden Rollins   
Age:
1   
Living or Deceased:
Living   
Blood type or Species:
Halfblood   
Occupation:
son
Pets:
Name:
cosmo    
Age:
5 months   
Living or Deceased:
living   
Blood type or Species:
dog

His father side of the family are all rich muggles who were kind of disappointed when they found out that he married a witch but when Finn came along they accepted that he was with the love of his life. As for his mother side of the family, they were angry when they found out that she married a muggle of all people, she was instantly disowned and his mother never looked back. At one point because his father lost his job, Finn and his sister along with his mother moved in with their grandparents for an entire year when he was in his fourth year at Hogwarts. It was tough because he felt sorry for his father and his mother picked up more shifts so she was barely home, but his fathers pride was something strong so he refused to take handout from his parents who offered to buy a new house and pay the bills until he found a job. But when his father found and job and saved, they happily moved out of the home and into a new one