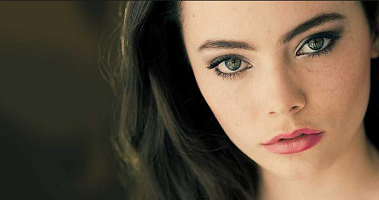 Profile
Personality:
Psychopathic.
Lux is rather gothic and loves all things skull, blood, pain, and death. She's very rebellious and is always challenging authority. She needs to feel in control. Ever since the adoption, she's mellowed a little but still retains her aforementioned loves. Currently, she's in university studying to be an Auror.
Friends:
Lux says she doesn't have
friends
. She likes playthings and people to manipulate, but a person she can trust and confide in will go a long way. She needs that.
Ship!!
Lux needs a ship. Someone who can accept her for who she is and won't freak out at her fascination with dark and evil things. He needs to be someone she can trust who won't lie to her or betray her.
Or we could always explore the whole trust issue and break her again xD