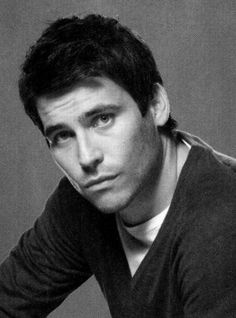 Full Name:
Louis Charles Philip Clement (the fourth of his name)
Age:
49
Date of birth:
29th May 1973
Birthplace:
Paris, France
Current home:
The Palace of Versailles, Versailles, France.
Blood Status:
Pureblood
Sexual Alignment:
Heterosexual
Wand type:
13" Dragon Heartstring, Elm

Hair colour and style:
Short, dark brown hair that never grows over his ears due to a long period of time spent in the military.
Eye colour:
Blue, cold eyes that hide everything from his past. Except, of course, from his beloved wife.
Height:
Perfectly measured at six foot tall.
Body type:
Louis is not a muscled man but his body is not without careful consideration to diet and exercise. However, the man sees no benefit in boasting muscles of a boy who only has his muscles to define him. Louis is strong, and his posture always gives of the aura of a man of power.
Dress sense:
Louis has tailors to fulfil his every wish, dressed almost always in a suit, the man looks untouchable at all times. Nothing comes between Louis and his image of power.
Birthmarks:
None.
Tattoos:
None.
Scars:
On each wrist Louis has a scar band. Having been a troublesome boy, his grandmother had tried to press a lesson in to his head, but ultimately she had brought the meaning of pain to something that barely registered. Louis does not hide the marks, being rather amused by the marks left by a frail old woman in her failed attempt to find reason in him.
Piercings:
None.
Likes:
   - His wife and children -- though this should be noted more of love than a like.
   - Things being done 'just so'. He has a military precision mind, and expects people to live up to that level.
   - Using the Clement power to frighten others -- though, only when the time suits.
  - Coming home to Vanessa each evening, and settling in her embrace.
  - Working -- though not the paperwork side of his job.
  - The finer things in life -- what Clement wouldn't?
Dislikes:
  - Being reminded of the struggles Vanessa and he fought through in their past.
   - His late brother -- even if you shouldn't talk ill of the dead, Louis still hates Dominic to this day. Though, he'd never allow anyone else to speak ill of him.
  - The idiots of the world who believe their ideologies can change the firm foundations in which the world is built.
Strengths:
   - Can use both wandless and wordless magic to the point that he can cast spells without people even noticing.
   - Highly disciplined in almost all he does, which means everything is pulled off in just the right manner.
   - Louis is highly analytical, so he can read people quite well, which over the years has kept him quite safe.
   - High pain tolerance.
Weaknesses:
   - His family name being taken in vain.
   - Louis has a temper that can spark at absolutely anything, though he has managed composure over the years, his temper is still very mean.
   - He doesn't let people in easily and tries to deal with everyone on his own.
   - Vanessa.
   - His children - all, of his children.
Positive traits:
   - Ambitious, Louis always gets things his way.
   - High achiever - Louis has worked his way to the top of the ladder many times, and won't stop doing that now.
   - Confident, with years of Pureblood training Louis knows exactly what he's capable of.
Negative traits:
   - Louis is a very unforgiving manner, so if you're looking for forgiveness, he's not the man to come to.
   - Sometimes he makes rash decisions.
   - Can often be found taking on too much in regards to work and just needs to realise that he can have a break every now and again.
Louis has always been relatively quiet, not through a related accident, but by choice. Quietness allows for you to listen, watch and take in the information you need. But his quietness does not allow for him to be overlooked, oh no, Louis has the capability of making a room fall silent with his presence should he need to. Getting on the wrong side of Louis can be fatal, and with his temperament not being the easiest to judge, it is best for you to steer clear of him should you wish to continue living.
Louis was brought up in Paris, France, like all of his ancestors, he was born in to a family of power that was a given from the word go. This allowed for the boy to be spoilt throughout his childhood as well as thrive in many areas of learning.
At the age of eleven, Louis was sent to Beuxbatons, where, despite the highly respectable antics of the school, he veered off course, finding a love for the Dark Arts and all that surrounded it. It was after a particularly grizzly time in his sixth year that the school was forced to report home about his unsatisfactory mannerisms. It was not a week later that the boy was pulled from the school and submitted straight in to the lower ranks of the French national army in the hopes of realigning his manners.
Not before his grandmother, the head of House Clement, took him aside and branded him as the fool he was.
At the age of twenty-one, Louis joined the Ecole Speciale Militaire de Saint-Cyr, the military school for France. After three years of training he left the school with a degree and the place of Lieutenant within the force. Through many trials and tribulations, not to mention several underhanded uses of the magical being he hid so very well, Louis climbed his way to the place of Colonel in the army. His leadership skills and decision making are among the very best to have walked through the doors of the school.
Louis, however, was not content with the army, it was keeping him from the one person he could not be apart from. So, after ten years of telling himself that woman could not love him, he returned home to Vanessa, and since then... his life has been a whirlwind of escapades (see timeline after this post for more information).

Mother:
Name:
Lynette Clement   
Age:
74   
Living or Deceased:
Living   
Blood type or Species:
Pureblood   
Occupation:
The former Lady Clement -- the role was taken from her when her husband stepped down from being the Lord of the house.
Father:
Name:
Thomas Clement (the second of his name)   
Age:
76   
Living or Deceased:
Living   
Blood type or Species:
Pureblood   
Occupation:
The former Lord Clement -- he stepped down from the task when old age caught up with him.
Siblings:
Name:
Dominic Clement   
Age:
Living or Deceased:
Deceased
DATE
Blood type or Species:
Pureblood   
Occupation:
First born son to Lord Clement.
Spouse:
Name:
Vanessa Jhalak Clement (nee. Sheridan)   
Age:
49 (Born 22 June 1973)   
Living or Deceased:
Living   
Blood type or Species:
Pureblood   
Occupation:
The current Lady Clement.  
Portrayed:
Aishwarya Rai
Children:
Name:
Jacques Clement
Age:
17 (Born 10 August 2004)   
Living or Deceased:
Living   
Blood type or Species:
Pureblood   
Occupation:
Student & Heir to the Clement Fortune.  
Name:
Elenore Clement
Age:
16 (Born 14 December 2005)  
Living or Deceased:
Living  
Blood type or Species:
Pureblood  
Occupation:
Student.

The Clement's are a powerful family dating back to 12th Century. Originating from England, Louis Clement (the first of his name) moved to France to wed in to the prestigious Noir family (currently known as the Black family). The Clement family were the turning point in France, turning the ruins of the country in to a prosperous, rich nation under the rule of Thomas Clement.
The story of the revolution is one that holds strong in the family, even now, and through many years of intricate marriages, the Clement's resonate power all around them. There is not a single person in Europe that would not know the horrors the Clement family have pulled France through. Their name the only token they need to work through many problems.
The Clement lineage are ones that keep their blood as pure as possible, using marriage between cousins to deepen the bonds of blood. Should any of the Clement children wish to deviate from this, their names are taken from the family tree and they are pushed to the streets.