Janet Shinings
Slytherin Fifth Year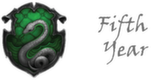 Posts

: 27


Birthday

: 2002-01-01


Join date

: 2017-08-08


Subject: Absence apology Fri Sep 15, 2017 3:22 pm

---

Hey guys. I'd just like to apologize for my absence. There has been several deaths in the family recently, all out of nowhere, and I've been really down in the dumps. I will be gone for a little while longer, for I am spending time with family, and trying to let myself grieve.

___________________________________________

Janet Shinings || 15 || Fifth Year || Slytherin || Single || Profile

Tons of thanks to Ruby, creator of profile pic and signature.
Jake Newbury
Hogwarts Staff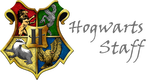 Posts

: 709


Birthday

: 1992-08-13


Join date

: 2014-11-29


Location

: London, England


Job/hobbies

: Auror & DADA Professor


Subject: Re: Absence apology Fri Sep 15, 2017 4:31 pm

---

Hi Kitty, we are all deeply sorry for yourself. Death is such a shocking and painful thing that no one really knows what to say in the wake of it. But we have to try just so you know we're all here for you.

Take as much time as you need, of course your irl situation is much more important than an rp site. We'll still be here whenever you feel up to returning. Until then, feel free to PM myself or any of your friends here if you need someone to talk to.