Elenore Clement
Hufflepuff Seventh Year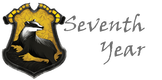 Posts

: 265


Birthday

: 2006-12-14


Join date

: 2015-12-12


Location

: Versailles, France


Subject: Re: Intermediate Ancient Runes Lesson 2 [4th years+] Sat Oct 28, 2017 8:50 am

---

After making herself comfortable in class, and a quick greeting from Tess in return for her own, the class was under way, leaving neither witch with the time to talk to one another about, well, anything. The professor was quick off the mark to start his lesson, and Elenore's attention was focused on the older male without question.

Runes were definitely interesting -- otherwise Elenore simply would not have been here -- and the professor set off the class at a good pace. The story of Tutankhamun was one that Elenore had studied back at the Palace a number of years ago, but one that she still found interesting. Being prepared for the Runes that might leave curses was definitely something those who had gone looking for treasure had not thought of.

The Runes that the professor put up were clearly Slavic, and Elenore had worked that much out before the professor had explained. Feeling slightly smug in that moment, Elenore hid her smile by looking down at the glasses before her as the professor explained what they would be doing today. It didn't sound overly difficult -- not easy, no, but not impossible.

Once they were told to get on, Elenore reached for her glasses, putting them on and taking a moment for her eyes to adjust to their focus. It was not a nice feeling, making Elenore feel slightly nauseous as she looked to the runes. Hands moving to the rims of the glasses, she moved them left on both sides, though this only made things worse. Trying again, the focus clear slightly in her right eye, but grew worse in her left. Focusing on the right eye, Elenore quickly focused that lens of that eye until she got the expect yellow glow around the runes at the front of the class.

Happy that she was halfway there, Elenore moved her attention to the left lens. Elenore kept moving the lens to the left -- this had worked on the right eye -- but this simply kept making things worse. The glasses were disorientating when not in focus, making the French witch feel quite unsteady even as she sat down. Her eyes were working twice as hard as usual to try and get this to work, which was giving her something of a small headache in behind her left eye.

Not wishing to be beaten, though, Elenore hurriedly turned the glasses back through the twists she'd done before, seeing now that they were growing clearer and clearer as she worked. The first signs of yellow the Hufflepuff did not trust -- perhaps her eyes were playing tricks on her? But after a few more careful movements, Elenore got the second lens in to focus.

How long she'd spent, Elenore couldn't be sure, but as she turned to see how Tess was doing, she found her friend to be finished too.

"Didn't that hurt your eyes?" Elenore asked, shaking her head slightly with amusement. "But, good fun though!"
Andrei Kessler
Head of Ravenclaw





Posts

: 119


Birthday

: 1976-12-22


Join date

: 2017-07-31


Subject: Re: Intermediate Ancient Runes Lesson 2 [4th years+] Wed Nov 01, 2017 6:23 pm

---

All around the classroom, students tried their hardest to tune the glasses they'd been given and a few even succeeded. Every now and then Andrei would stop and help a particularly frustrated student. The trick, in his opinion, was the take it slowly, bring the glasses into focus too quickly and you'd skip right past the optimal focus point. Of course, to most teenagers, the word 'slow' simply did not exist, so it was an uphill battle for many.

Nonetheless, class skipped along at a brisk pace as everyone had either given up or completed the task. Naturally, the runes professor had not expected perfection but an attempt at the very least would suffice for today. Next class, however, would be a very different story.

"Very good," he spoke up over the distant class bell. "You can put your glasses on the desk in front of you and as you leave please be sure to pick up the permission slip required for the next class, we'll be taking a field trip!"

---Class Closed---

Point Scheme:
Attendance = 15 pts
Particpation = 15 pts

Basically, if you showed up you'll get 15 and if you threw up a post trying to tune the glasses you'll get 15. If you have any questions/objections shoot me a pm and my people will get in touch with your people.

Individual Points
Sasha Denver—Hufflepuff: 15pts
Tess Holmes—Slytherin: 30 pts
Elenore Clement—HufflePuff: 30 pts
Janet Shinings—Slytherin: 15 pts
Clara Goldstein—Ravenclaw: 15pts
Avalon Anderson-McCarrel—Ravenclaw: 15pts
Alexei Blackthorn—Slytherin: 15pts

Net House Points
Hufflepuff: 45
Ravenclaw: 30
Slytherin: 60
Gryffindor: 0