Mercy Williams
Gryffindor First Year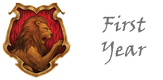 Posts

: 56


Birthday

: 2011-02-27


Join date

: 2017-08-01


Subject: Mischief Managed (Mimosa, Dominique) Tue Oct 10, 2017 11:34 pm

---

Mercy nodded as Mimosa leaned in and whispered their plan of action in her ear. She didn't catch what Mimosa's friend Jacques said in response to her question, but when Mimosa didn't press him, she figured it must not be too urgent at the moment, so she let it be.

As Mimosa created their exit, Mercy followed her lead, hooking arms with the other girl, and holding her sword high. "For candy!" she shouted in agreement like a battlecry.

She skipped alongside her friend into the throngs of people. "What does Dia look like? Where do you think she'll be? Should we check the food tables first?"

She looked from side to side, hoping to spot a girl around their age in the crowd. She was having a hard time seeing over people, even when she craned her neck and stood on her tip toes. It was hard finding a kid in the middle of so many grown-ups.

She stuck her sword in her belt to sheath it, and dug her hand into her pocket. "Do you want a toffee?" she offered, holding one out to Mimosa after unwrapping one for herself and popping it in her mouth. Halloween was one of her favourite holidays--she could have as many sweets as she wanted! And this year, her parents weren't there to stop her.

She glanced sidelong at Mimosa, smiling in anticipation of the wild shenanigans she knew they would get up to. Tonight was going to be a night to remember.

___________________________________________

Credits to Ruby for the awesome sig!
Mimosa Harrington




Posts

: 143


Birthday

: 2013-08-13


Join date

: 2017-07-22


Subject: Re: Mischief Managed (Mimosa, Dominique) Thu Oct 12, 2017 8:09 pm

---

As expected, Mercy was completely in sync with Mimosa as they left the little ward's chaperones, hopefully blissfully dancing together. Mercy's battle cry was so genuine, it made a few people look over and then grin at the little couple walking arm in arm, charging towards candy. Mercy pulled off her costume really, really, well.

When Mercy asked what Dia looked like, Mimosa gave the obvious reply. "She looks like Dia of course," the little witch stated, trying to crane her neck right alongside Mercy but to no avail. "Hang on, let me see if Aunt Tessa posted pictures of her before the ball on her socials," the little brunette suggested, taking out her phone with her free hand, not letting go of Mercy. To her dismay, the signals here were abysmal.

"Oh no, looks like we'll have to find her the normal way. DIA!!!!"

The girl let out a giggle, her shout having caused more than a few heads to turn. Thankfully she was far enough away from the dance floor that neither Jacques, nor Michelle would have heard her.

"Yay toffee, you're the best," she grinned, taking the candy and popping it into her mouth. After the sweet, she would shout again if Dia hadn't shown up by that time. Luckily, it never came to that, even as Mimosa was dealing with the sticky candy, a tiny blue silhouette glided towards the two friends, a Princess Jasmine costume worn by non other than Dominique Grey.

"'DHEEAA!" Mimosa managed around her toffee before swallowing it whole in impatience. "Hiiii, Meet Mercy, She's my very own knight today," the girl introduced her two friends to each other. "Mercy, Dia has a wicked teddy collection! Dia, Mercy's going to take us all the way to Gryffindor tower, wanna come?""

___________________________________________

Come Plot With Me <3

Kit Harrington Mimosa Harrington Clara Kent