Lucy Belware
Adult





Posts

: 121


Birthday

: 2001-11-28


Join date

: 2017-02-08


Subject: Re: A welcome home. (Jake ) Thu Dec 07, 2017 9:14 am

---

Lucy knew Jake didn't have an appreciation for tattoos on his own body , but he'd never been opposed to hers . For that she was grateful and even in Hogwarts he'd looked at her designs and said which ones he liked and which ones he didn't .

Now though, to make a living off of it was something different . It was a living she had to get back into as well . She was promised she'd still have her job but clientele were another story all together .

Silent for a few moments as Jake said she'd done well and he gave her some praise , she focused her gaze back up on him . " I'm glad to be home ." She answered . Before her eyes flicked back to the television .

Jake was right there wasn't much on TV at all , but just being near jake and being able to talk with him and to him was enough . To be near someone she trusted was enough . " If you have any questions go ahead and ask them now .. coz if not then I've got one to ask you ."

________________________________________________
Jake Newbury
Head of Gryffindor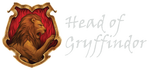 Posts

: 838


Birthday

: 1992-08-13


Join date

: 2014-11-29


Location

: London, England


Job/hobbies

: Auror & DADA Professor


Subject: Re: A welcome home. (Jake ) Thu Dec 07, 2017 9:34 pm

---

The television moved through varying channels, not really coming to anything of substance in the process. Jake had pretty much given up on trying to find something on the useless machine when Lucy said it was good to be home. Whilst this might not -- officially speaking -- be Lucy's home, Jake would never turn a friend to the streets, so until Lucy was back on her feet, this would be her home.

"I don't have any questions." Jake told her softly. None that would need to be answered now, anyway. They were questions of Lucy's intentions, what she had planned, and if she needed anything from him that he could help her with. The single father had both contacts and money, and he would be more than happy to get Lucy on the right track.

"What's your question?" Jake asked, quirking his eyebrow as he looked down at the younger witch with mild curiosity.