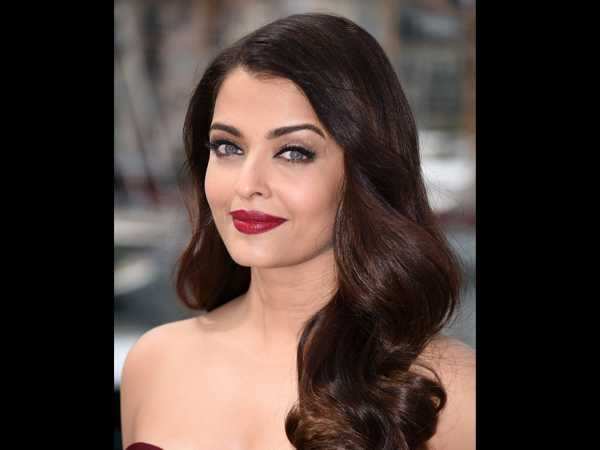 Full Name:
Vanessa Jhalak Clement (nee Sheridan)
Age:
49
Date of birth:
22, June, 1973
Birthplace:
Oxfordshire, Great Britain
Current home:
Palace of Versailles, Versailles, France
Blood Status:
Pureblood
Sexual Alignment:
Heterosexual
Wand type:
Silverwood,, Veela hair, 12 inches, Complicit

Hair colour and style:
The Lady Clement was blessed with rich, brown locks that vary in shade deepening on the lighting and personal style, usually she prefers muted shades as befits her station. Always impeccably styled, the only time her hair are loose and free of any embellishments are when she is being assisted in her nighttime rituals by her Ladies' Maid.
Eye colour:
Blue-grey, but mostly grey, quite the anomaly for someone of her distant descent. She has been described as one of the most beautiful women in the world due to this distinct feature.
Height:
5 feet 9
Body type:
Slender, though grown soft around the edges with age.
Dress sense:
Impeccable, as befits her station
Birthmarks:
-
Tattoos:
-
Scars:
A few remnants of childbirth, usually hidden appropriately even underneath the layers of clothing.
Piercings:
One in each ear
Likes:
  -Tradition – it is what separates the great houses of the world from the commonfolk
  -Power – The Clements have held it for hundreds of years, and it suits them well.
  -Planning Ahead – Lady Clement believes in being prepared for all eventualities, and as she grows older, the virtue of not being caught by surprise has become even more important.
Dislikes:
  -Disobedience – Vanessa has been blessed with two children, and she expects both of them to uphold the family's name.
  - England – if countries were people, the miserable little spec would be a sopping dredge infested with vermin
  -Being away from Lord Clement -  Even for short periods of time. They have stayed apart enough to fulfill several lifetimes and Lady Clement will have no more of it.
Strengths:
  -Cunning – Lady Clement is sometimes compared to the foundation of House Clement, Lady Lissette Clement the First, who made House Clement what it is today by chancing upon several, very well paid off, opportunities.
  -Well spoken – Raised as a Clement betrothed, Vanessa was taught from a young age how to hold court, entertain diplomats, voice her opinion without offending the opposition while letting everyone know that their place was beneath her station.
  -Intuitive – While the Lady Clement does not believe in acting blindly on impulse, several of her intuitions have benefitted the Clements in a very lucrative way in the past. It is because of her knack for business and unparalleled ambition when it comes to furthering the Clement agenda that her husband always includes her on all business related decisions.
Weaknesses:
  - Unforgiving – Lady Clement does not forgive easily, if at all. The only exceptions are family because internal strife does not promote the family's best interests
  -Complicit – Lady Clement will support her husband on all his causes, whether they be legal or not, whether they be humanly decent or not. While the Clements use their considerable resources for the general good, they have been known to watch over their own interests first.
  -Her Son – There isn't much Lady Clement can say no to when it is her son asking. He is her greatest joy and her greatest weakness.
Positive traits:
  -Intelligent
  -Charming
  -Graceful
Negative traits:
  -Over protective of her family
  -Ambiguous sense of morality
  -Vindictive should the occasion call for it
Vanessa Jhalak Sheridan was only two weeks old when she was sent to the Palace of Versailles as a ward. After all, there was already another baby there, and her father in his limited wisdom assumed raising two would be no harder than raising one. He was eternally grateful to Lady Lissette the Third who agreed to take in the motherless child and almost immediately secure her future by tying the baby's name to the Clements' second son, Louis Charles Phillip. Wexford Sheridan's duties as a father were done within the first few weeks of his daughter's birth.
And so Vanessa was raised a Clement, with all the lessons, knowledge and aspirations of a Lady born to House Clement. The father she rarely saw became more of a background character in her young life as Grandmere Lissette took the forefront. Being so close to Louis in age, the children formed a friendship that would seamlessly turn into unyielding devotion, so natural it was meant to be. Vanessa and Louis were destined from the first time she was brought to the palace and this mutual understating carried them through their adolescent years, and then their teens.
Beauxbaton offered a respite from the rigid routine of the palace as they grew, finally a place where they could be free of Grandmere's sharp gaze and pursue interests that she might not necessarily approve of. Overall, their future seemed to be set in stone. Soon she and Louis would be officially engaged and after the heir was found a suitable wife, they too would marry. Being the second son relieved Louis from a lot of the responsibilities usually shouldered by the heir which meant he and Vanessa were free to plan their future together.
But then began the darkest period of Vanessa's life, silly insecurities turned into long silences that turned into violence. A Lady expressed her grief quietly while a man of House Clement was less discrete. But a punishment was due for shaming the House and so, while Vanessa was locked in her room and kept from racing to her Grandmere's withdrawing room where her intended was being sentenced, Louis was expelled from school and tossed into the Army to redeem himself. Vanessa was forced to exist for ten years without seeing him again, a time she does not wish to talk about.
Louis returned to her like oxygen to deprived lungs and after that time, the two were inseparable once more. In England now, where Vanessa's ancestral home was. Together, they lived in that miserable country in exchange for being together relatively unopposed until the palace learned of their rekindled affection. Of course, nothing much escaped the Palace run by Grandmere. The two were "invited" to France to meet the sickly heir and witness his last few days on earth, after which Louis was saddled with the responsibility of the heir. Louis in turn refused to accept the title unless it allowed for Vanessa to stand alongside him as Lady Clement and thus the two were married.
The greatest expectation from any woman married into the station of Lady Clement was the provision of an heir, and it was this one duty in which Vanessa appeared to fall short as in the first three years, all she had to show for her marriage was one miscarried child. The birth of her son, Jacques Louis Phillip Clement the Fifth, cemented her position as France's First Lady. Two years later, their daughter Elenore Lissette Clement was born and their family was complete.
Watching her children grow continues to be the most joyous and heartbreaking experience of her life. For how does a mother quantify the moment her son takes his first steps, when he hugs her before leaving for school and tells her he will miss her. How can anyone put into words the pride a mother feels when her daughter performs a perfect piece on the piano at the mere age of six when she doesn't think anyone's watching, not a note out of place? Raising the children was never easy, whether it meant finding more challenging material for Jacques' rapidly increasing intellect or trying to get Elenore to concentrate on her lessons, but Vanessa wouldn't have it any other way. Her children are perfect – the crown jewels of the Clement dynasty.
Today, Jacques is a man grown and has begun his first year at university while Elenore has just turned sixteen. With the children old enough to manage their own affairs for the most part, Vanessa returns once more to the world she never truly left courtesy of her husband, the world of politics and international acquisitions. With the technological revolution a complete success, she has now turned her focus to the upcoming ICWW Summit. The outcome of the vote is instrumental to planning a future in which her children will have more than she and Louis ever had in their lifetimes.

Mother:
Name:
Alerie Clement    
Age:
26    
Living or Deceased:
Deceased in childbirth    
Blood type or Species:
Pureblood    
Occupation:
Wife, Mother, Home Maker
Father:
Name:
Wexford Sheridan    
Age:
75    
Living or Deceased:
Deceased    
Blood type or Species:
Pureblood    
Occupation:
Lord
Cousin:
Name:
Dominic Clement    
Age:
29    
Living or Deceased:
Deceased    
Blood type or Species:
Pureblood    
Occupation:
Former heir to House Clement
Cousin/Husband:
Name:
Louis Charles Phillip Clement the Fourth
Age:
49    
Living or Deceased:
Living    
Blood type or Species:
Pureblood    
Occupation:
Current/Reigning Lord Clement
Son:
Name:
Jacques Louis Phillip Clement the Fifth
Age:
18    
Living or Deceased:
Living    
Blood type or Species:
Pureblood    
Occupation:
Heir to House Clement/University Student
Daughter:
Name:
Elenore Lissette Clement the Third
Age:
16    
Living or Deceased:
Living    
Blood type or Species:
Pureblood    
Occupation:
First Daughter of France/Hufflepuff
Ward:
Name:
Mimosa A Harrington
Age:
9    
Living or Deceased:
Living    
Blood type or Species:
Halfblood    
Occupation:
Child Model
A Mistake:
Name:
Kenneth "Kit" Harrington
Age:
50    
Living or Deceased:
Living    
Blood type or Species:
Pureblood    
Occupation:
Internationally acclaimed photographer/poet

The Clements are a powerful family dating back to the 12th Century. Originating from England, Louis Clement (the first of his name) moved to France to wed in to the prestigious Noir family (currently known as the Black family). The Clement family was the turning point in France, transforming the ruins of the country into a prosperous, rich nation under the rule of Thomas and Lissette Clement.
The story of the revolution is one that holds strong in the family, even now, and through many years of intricate marriages, the Clements resonate power all around them. There is not a single person in Europe that would not know the horrors the Clement family have pulled France through. Their name the only token they need to work through many problems.
The Clement lineage is one that keep their blood as pure as possible, using marriage between cousins to deepen the bonds of blood. Should any of the Clement children wish to deviate from this, their names are taken from the family tree and they are pushed to the streets.