Janet Shinings
Slytherin Fifth Year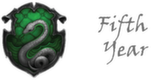 Posts

: 79


Birthday

: 2007-01-01


Join date

: 2017-08-08


Subject: Owlivia the crazy puffball (open) Sun Dec 03, 2017 12:47 am

---

"Stop! No, just stop doing that babe", Janet reprimands her little owl as it zooms around its cage. "Yes, I know we're at Eeylops but you have to calm down if you want a treat." The little owl settles onto its little swing, gazing at Janet with wide eyes. She was convinced the little creature understood her, or at least mostly understood her. Especially when Janet was talking directly to her. "Good girl Owlivia."

She set the cage down and looked over the shelf in front of her, looking for the little thing's favorite treats. She grabbed about five bags when she finally found them, gazing down at the owl to find her staring back. Janet smiled and bent down to stick a finger through the bars, stroking the tiny little fluff's head.

"You, my little puffball, are a pain in both my butt and my wallet." She chuckled and picked the cage back up, moving on to browse the cages, the little thing was going to need a bigger one eventually.

________________________________________________

Janet Shinings || 16 || Fifth Year || Slytherin || Single || Profile

Tons of thanks to Ruby, creator of profile pic and signature.