Clara Goldstein
Ravenclaw Fourth Year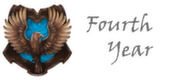 Posts

: 71


Birthday

: 2008-10-16


Join date

: 2017-06-19


Subject: I Downloaded Photoshop Sun Dec 03, 2017 7:38 am

---

Hello! Since I totally don't have enough things to do already, I've decided to spend inordinate amount of time creating artsy things on Photoshop or Photo Layers. I may or may not only have Photoshop for 30 days(?)--it was unclear. I downloaded it for free because my school pays for it, and I'd been using it for a couple days before it made me sign into my Adobe account and told me I had a 30 day trial, so we'll see what happens in a month. In the meantime, I really enjoy making stuff, so hit me up if you want something!

Signatures:

Spoiler:

Other things:

Spoiler:

For sigs:

Code:


[b]Name of character:[/b]
[b]Face claim:[/b]
[b]Pictures you want me to use:[/b] (optional, feel free to link pictures, or just describe the look you want)
[b]Words:[/b]
[b]Colors/style:[/b]
[b]Additional requests:[/b]


For other things:

Code:


[b]Description of request:[/b] (i.e. if not a signature, what sort of thing would you like?)
[b]Additional info:[/b] (Character? FC? Words? Style?)


Size is generally 500 x 200 for signatures, but I can make things in different proportions if need be.