Sierra Stark
Adult





Posts

: 38


Birthday

: 1994-07-12


Join date

: 2017-11-28


Subject: Re: Exploring the Islands (Jake) Wed Jan 10, 2018 10:28 pm

---

Sierra was glad that she seemed to do well there. "Thanks," she said with a small smile. Well, she hoped other holes will go same easily but she knew they will get only harder so it will probably take more tries to do away the next one. She looked at the one Jake motioned now when she scored himself there now too. She had no idea how well she will do there now.

She walked over the next hole and she looked at it. She could tell it was a lot harder than first one she did just finish. She heard even Jake ask if she wants to go first this time then she thought about it a little bit while looking at the hole there now.

"Sure I can go first," she said there with a small smile on her face. She didn't really mind it. She will show her skills how to fail in this game again in a few minutes. She put the ball down in the right spot now and looked at the hole area once again. She holds putter again as Jake explained before.

She took a deep breath there and did soon hit the ball with the putter but it didn't really go as planned. It didn't go through that hole but went instead towards the barrier what it was. Missed hole by a few centimeters only. So ball came down from the mountain. "Oh well," she mumbled there to herself.

________________________________________________
Jake Newbury
Head of Gryffindor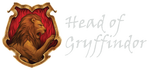 Posts

: 800


Birthday

: 1992-08-13


Join date

: 2014-11-29


Location

: London, England


Job/hobbies

: Auror & DADA Professor


Subject: Re: Exploring the Islands (Jake) Sat Jan 13, 2018 6:47 pm

---

Jake watched Sierra's attempt at the hole, not surprised that she hit the barrier on her attempt. Deciding to move to help, Jake laid his putter down and moved behind Sierra, gently wrapping his arms around the witch -- it was slow, allowing the witch to move if she didn't like his move -- and held the putter with her.

If she didn't move, his larger hands would rest atop hers, guiding the middle of the putter to the middle of the ball. "Just turn a little to the right..." Jake told the witch softly, guiding her to where he believed she would need to aim the ball to get it to go through barrier and in to the area behind.

They were, in this moment, very close. Jake hadn't done it for anything less than the personal gain of testing the waters. Still, the American would not move further unless Sierra showed some sign of being okay with this, though.
Sierra Stark
Adult





Posts

: 38


Birthday

: 1994-07-12


Join date

: 2017-11-28


Subject: Re: Exploring the Islands (Jake) Sat Jan 13, 2018 7:27 pm

---

Sierra knew she had missed the hole middle and she was a bit of sad about it but she decided not to show it out. You can always a success on things with every first try. She knows it already since she was a kid.

She was surprised when Jake moved a behind her suddenly. She didn't really expect this but then again she didn't really mind it even if it felt so weird to be close to opposite gender. She was then again surprised when Jake places his large hands on hers. So this is when she did finally really understood what Jake tried to do.

He tried to help her there now. So Jake said to aim bit more the right and even did show which way she should hit it there now. "Oh okay. I hope it should work then," she said there now with a small smile. She really felt a bit of awkward in this position but then again it was probably because she has never been close to opposite gender before.

________________________________________________
Jake Newbury
Head of Gryffindor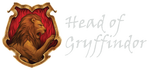 Posts

: 800


Birthday

: 1992-08-13


Join date

: 2014-11-29


Location

: London, England


Job/hobbies

: Auror & DADA Professor


Subject: Re: Exploring the Islands (Jake) Sun Jan 14, 2018 6:55 pm

---

Seeing as the witch didn't pull away, Jake stayed where he was, taking in the softness of her perfume from their close proximity and trying not to smile too much to himself in that moment because his plan had, seemingly, worked in that moment.

When the witch said this should hopefully work, Jake let out a soft laugh. "Hopefully," He told Sierra softly, giving her a moment more -- though really it was for his own sake. "So, if we just gently pull the putter back." Jake continued explaining, still very soft in the way he was speaking in her ear as his hands moved with hers.

"And then, come through firm but accurately!" He added, bringing the putter back across the ground to hit the ball. Which travelled up the hill, through the hole and down the other side. Letting Sierra go, Jake motioned to the other side. "Quick, go check if it went in!" He encouraged, hoping it had so that the whole moment would have a good outcome, and (hopefully) make Sierra okay with the whole thing.
Sponsored content

Subject: Re: Exploring the Islands (Jake)

---