Jacques listened to Tess' wish of wanting to study on past Hogwarts so that she could become more well rounded. Unlike many Pureblood families of the stations around the Clements, the Clements were, to their own credit, a little more forward thinking that others. They had that luxury, being one of the most powerful families in Europe.

"Well," Jacques replied, noticing Tess' obvious worry at having divulged something so personal to him and offering her a small, and hopefully reassuring smile. "I think that your Papa will listen if you bring this to him. Whilst not overly conventional in our society, times are changing, and I'm sure the Holmes' would not wish to get left behind."

It wasn't a threat, merely an observation of the world. If Elenore chose to go to University when she'd finished with Hogwarts, he was sure Maman and Papa would encourage her ideas, and aid her in every way. However, Jacques had a funny feeling Elenore would never ask, but he decided not to bring that up.
________________________________________________
~ Profile ~ Plot Page ~
~ Clement Heir ~ 19 ~ Athletic ~ 5'11" ~ French Accent ~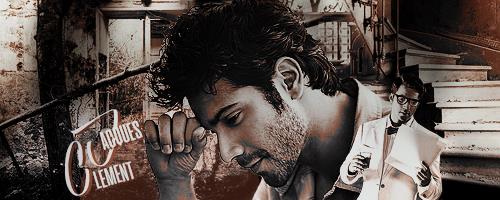 Thanks to .V0ldiemort @ TDA for my signature!