Mimosa Harrington
Slytherin Second Year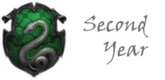 Posts

: 702


Birthday

: 2013-08-13


Join date

: 2017-07-22


Subject: Global Citizenship - Fall Term Homework Thu May 17, 2018 2:47 pm

---

For your homework, please choose one of the problems below to solve. An explanation must accompany your solution, stating how you arrived to the conclusion you did. While there is no word limit for this, be specific in your methodology lest your answer be unacceptable.

Problem One:

Problem Two:

As always, your answers should be submitted with your name and House clearly printed on your parchment. You have until the end of this month (31st) to submit your work for a total of fifteen house points. Your submission must be via owl to keep your answers safe. If you have any more questions, please reread the instructions before reaching out to my assistant.

Good luck!
Mimosa Harrington
Slytherin Second Year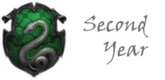 Posts

: 702


Birthday

: 2013-08-13


Join date

: 2017-07-22


Subject: Re: Global Citizenship - Fall Term Homework Fri May 18, 2018 10:21 am

---

Fifteen points to Ms. Clara Goldstien of Ravenclaw for correctly solving one of the two problems - in record time too. Your use of elimination techniques and clear explanation of the framework demonstrates that you have fully grasped the concept here. You continue to impress me Ms. Goldstien, keep it up!

Your answers will be revealed after the deadline, until then you might want to try your hand at the second problem for some additional bonus points. Or simply for the challenge of it. Intellectual pursuits are known to keep one's mind sharp and focussed.

All answers submitted will be revealed after the deadline mentioned in class, until then please keep in mind that your submissions must be owled privately to me unless you wish to share your work with everyone else in the class.

As always, I wish you the best of luck on your journey to intellectual fullfilment.