Mimosa Harrington
Slytherin Second Year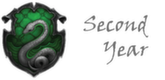 Posts

: 908


Birthday

: 2013-08-13


Join date

: 2017-07-22


Subject: Re: Even if it takes all night or a hundred years (Jazalea) Wed Jun 20, 2018 7:30 pm

---

Clara, who had been in the kitchen downstairs putting a snack together for both the kids in Mimosa's room, froze when she saw the canine patronus, knowing immediately that something was wrong. Dropping the boxed donuts that had come with breakfast that day, the psychic immediately sprinted upstairs, not risking apparition in such close quarters.

"What happened?" she inquired, up the stairs and through the door in less than a minute albeit with heaving breaths. "Did she have a contraction?" In a moment, it became clear that Azalea was not able to form any verbal responses, but her face full of anguish was enough.

Jake kept trying to get her to focus, and in another situation, that alone would have worked. But the way Azalea was lying denoted clear and extreme stress. Clara was not a medic, she was however a mom.

"We have to get her to the hospital. I can't side along apperate real good and we don't have time to call an ambulance. You'll have to take her." the instruction was proceeded by the hospital's name and address in LA, incidentally a branch of the same parent institution where Mimosa was being treated for her dyslexia.

"When you get there, apperate to emergency and given the name Harrington, they'll sort it out ASAP." Someone had to get Kit, and that someone had to be her. "I'll be there within ten minutes, but you have to go now!" What Azalea needed was instant pain relief, and a possible C section if she wasn't further along in her delivery, there was no time to waste. Clara could only place her faith in the fact that Jake, being an auror, knew how to transport injured people as safely as possible.

"Go, I'm right behind you."
Jake Newbury
Head of Gryffindor





Posts

: 963


Birthday

: 1992-08-13


Join date

: 2014-11-29


Location

: London, England


Job/hobbies

: Auror & DADA Professor


Subject: Re: Even if it takes all night or a hundred years (Jazalea) Wed Jun 20, 2018 9:14 pm

---

"I think the baby kicked," Jake replied automatically to the question. "And then... something cracked. I don't... I think something might have been broken... Azalea..." Jake kept talking to the witch softly as Clara entered the room, not knowing what had been decided for Azalea's delivery of her second child, Jake was not prepared at all. Perhaps, in hindsight, he should have asked, but Clara had been there in less than two minutes, so they were going to be okay.

The instructions were something Jake was grateful of, instructions were easy to follow, much the same as standard protocols given to them in the force. This much, Jake knew, he could do and he didn't have to think about any of it. As Clara recounted the hospital that he had to take Azalea to, Jake took note, and quickly pulled out his phone, vying for a picture of the hospital so that he had it clear in his mind when he apparated Azalea to the hospital.

After all, they did not want to get splinched in the process.

The information was repeated back to Clara in the instant she said it, making sure he'd gotten it right before her turned his attention back to Azalea, hearing Clara moving from the room to do what she had to. "Come on, Azalea, we've got to go." Jake told her softly, moving her very, very carefully to the edge of the bed -- though he couldn't help the small amount of pain he caused her in the process, it was kept to the minimum he could -- before he lifted her in to his arms bridal style.

Closing his eyes for a moment to really picture the hospital, the two of them were gone within the next ten seconds, appearing in the emergency ward of the hospital Clara had given him. The receptionist looked up at the sound, and Jake moved forward.

"Harrington, Azalea Harrington. I... I uh, she's going in to labour. Her father and her godmother are on the way. And I think she's broken something, but I haven't done any checks on where. She needs to see a Healer, now." Jake told the witch as calmly as he could, though it was quite clear the young man was far from comfortable in that moment as he turned his attention back to the witch in his arms. "Azalea, don't fall asleep on me, come on, stay awake. Stay awake and I promise I'll take you to see Mimosa when this is over."

Whether the witch heard him, Jake could not have said, but as they were ushered forward to a room when the man was asked to put Azalea down on the bed, and then step aside. At that point, Jake shook his head, holding on to Azalea's hand as he had done in the bedroom when all this had started. "I'm not leaving her on her own," Jake told the Healer, I can't let her do this on her own.

That was the final word that was spoken directly to Jake by the Healers, their focus instead moving to do their job, to deliver the child, without acknowledging him again. It suited Jake, it allowed the Auror to focus on Azalea, it allowed him to focus on her heartbeat, to make sure that this time...

This time he wasn't going to let her down.

________________________________________________

~ Auror ~

Profile

~ DADA Professor ~

~ Physically Fit ~ 32 ~ Father ~ 6' ~ American Accent ~

Thanks to the amazing Jess for my signature! <3