Jacques Clement
University Student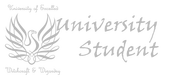 Posts

: 278


Birthday

: 2004-08-10


Join date

: 2015-04-12


Subject: Re: Sparkling (Nerisei, Jacques, Mercy) Tue Jul 10, 2018 12:17 pm

---

The manner in which Nerisei had reacted to the question brought the softest of smiles to Jacques' lips in that moment. It was rather cute how flustered she'd grown in that moment, and Jacques gave Mimosa a small, sideways smile to show she'd done great with her idea.

"Okay, well, we'll leave you two to your lunch, and I'll make sure to put in my diary about that picnic!" Jacques told Mimosa, leaning down to give the witch a small hug. "You be good, and don't give the Nurse too much bother." Jacques insisted, placing a soft kiss on Mimosa's cheek before he let her go.

"See you, Mercy! Have a great day!" Jacques added to the Gryffindor witch, offering her a small hug too.

It took five minutes for Jacques and Nerisei to exit the Hospital Wing, the young witches bidding them farewell half a dozen times before they actually left. As they closed the door behind them, Jacques turned to Nerisei, asking her where she wished to go for lunch. The witch had, in turn, insisted she needed to change if they were going out, and Jacques had accepted the idea with a small smile.

An hour later, they agreed, they would meet in the Entrance Hall, ready to go to Hogsmeade. Jacques had gone to the Headmistress to give thanks for allowing him inside the castle once more, caught up quickly on the important matter of Mimosa's current marks in class, and to check if there was anything important he might need to know.

Then, the Frenchman had moved off to the Entrance Hall, waiting patiently for his Valentine to arrive.

________________________________________________

~ Profile ~ Plot Page ~
~ Clement Heir ~ 20 ~ Athletic ~ 5'11" ~ French Accent ~

Thanks to .V0ldiemort @ TDA for my signature!
Mercy Williams
Gryffindor Third Year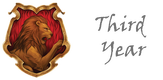 Posts

: 132


Birthday

: 2011-02-27


Join date

: 2017-08-01


Subject: Re: Sparkling (Nerisei, Jacques, Mercy) Fri Jul 13, 2018 2:57 am

---

Mercy's heart skipped a beat as Mimosa's fingers brushed against her cheek while sticking the rose behind her ear. Her face turned a healthy shade of pink to match her new accessory, and she let out a breathy giggle at Mimosa's next words.

She watched her best friend's face as Mimosa unexpectedly hesitated at Jacques' offer. Was she possibly...going to say no? She tried not to get her hopes up, but there was no need. Mimosa looked a little uncertain, but remained steadfast as she turned down Jacques' offer...for Mercy. She couldn't describe exactly how this made her feel, but it was...good. Really, really good. Perhaps she felt a little guilty that she was keeping Mimosa from spending time with Jacques, but the fact that Mimosa had chosen her...she felt like the most important person in the world for one shining moment. Nothing could bring her down.

And then, apparently, Mimosa had a plan to make it all work out for everyone, so even Jacques didn't feel bad. Soon enough, Mercy and Mimosa were waving as Jacques and Nerisei left the room together looking perfectly happy with each other's company. Mercy couldn't keep the smile off her face as she turned to Mimosa after the two had shut the door behind them.

"They look cute together," she commented, trying to keep the conversation light and not give away how absolutely thrilled she was at how everything had worked out so she could spend the rest of the day alone with her best friend in the world. Here she sat at a table full of sweets with Mimosa right beside her. Everything was perfect.

________________________________________________

Mercy Williams || 13 || Gryffindor || Werewolf

Credits to Ruby for the awesome sig!