Andrei Kessler
Head of Ravenclaw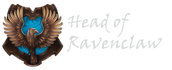 Posts

: 116


Birthday

: 1976-12-22


Join date

: 2017-07-31


Subject: Re: The Study of Ancient Runes — Spring Term [All Years] Sun Aug 05, 2018 1:49 pm

---

For a while, the classroom felt peaceful.

Students diligently—some more diligently than others—flipped through their dictionaries and the only sound to be heard was the soft crinkle of pages being turned. It was, in Andrei's rather biased opinion, a beautiful sound. Of course, Marie would tell him he spent too much time around books and not enough around other humans, but he didn't mind. Books, after all, were a lot like humans save for the fact that they were often more agreeable to be around.

The distant bell tower sounded off a new hour.

Reluctantly closing his book, Andrei struggled to his feet. Having to deal with a cane was embarrassing really. He longed for the day that he could stand on his own two feet again without a piece of wood to prop himself up. Alas, today would not be that day.

"Alright everyone," his voice cracked. "I think we have all had more than enough time to finish up our translations."

He suppressed a hacking cough with the inside of his elbow.

"Please pass your papers to the front."

He waited silently until all the papers massed into a pile near the front of the classroom.

"Next we will be testing your memory. Please pick any of the many blackboards around the room and, using runes, write out the text you translated."

Once more the aging professor fell back into his chair with a dull thud. This task would serve to weed out the real students from those only here to fulfill the class requirement. He had high hopes for the few Ravenclaw students in the room—he'd grown rather fond of his house in his absence.

________________________________________________

Thanks for the banner, Krissu.

Character Profile and such
Sasha Denver
Hogwarts Head Girl






Posts

: 356


Birthday

: 2007-05-13


Join date

: 2017-09-05


Subject: Re: The Study of Ancient Runes — Spring Term [All Years] Mon Aug 06, 2018 1:49 pm

---

While waiting for others to be done Sasha kept looking at the runes in front of her. She tried to recheck if she did get it right there now. She didn't really have much to do anyway.

Soon they had to pass their papers of written down runes to the professor's table, so Sasha did it. She wanted to get the good grades in this class. She wasn't sure what happens after that, so she kept listening to what professor said again when all the papers were on his table.

She sighed when they had to write it down and the runes to one of the blackboards. Head Girl walked over the nearest board and tried to remember the correct order of the runes. She basically should remember it.

The seventh year Hufflepuff slowly began to write the runes there down on the blackboard. She wasn't so good at writing them, so they weren't the perfect ones but at least she gave her to try. She can't be excellent in everything she does. She knows people make mistakes easily.

A few minutes later she was done with it and she was admiring now her work there. It was a bit of messy, well the all lines weren't so straight where it supposed to be. She wasn't used to writing on the blackboard at all.

________________________________________________

17•Seventh Year•Hufflepuff•Friendly•EngagedApp/Profile

&

PlotterMade by me!
Mimosa Harrington
Slytherin Second Year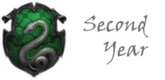 Posts

: 834


Birthday

: 2013-08-13


Join date

: 2017-07-22


Subject: Re: The Study of Ancient Runes — Spring Term [All Years] Sun Aug 12, 2018 3:01 pm

---

If Mimosa had been hoping for a more fun second half of the class, the child would have been greatly disappointed. As it was, the returning professor had set a perfectly dull tone to his first lesson back so the little Slytherin wasn't surprised when they had to re translate everything they had just translated back into runes. What was the point? Other than wasting time anyway?

Still, with more discipline than she had ever believed herself capable of, the child walked up to one of the boards and began to draw her chalk across it. For a moment, the temptation to simply squiggle random patterns was so intense, she almost gave in. But no, Elena was here, and she as probably going to do ehr best so Mimosa would do.

Laboriously, the young witch begin to write out what she could rememebr. Something about kings and queens watching soemthing for ten decades. It was a rhyme and all the words didn't make sense but she could at least try to rememebr the ones that did.

Runes were surprisingly easier than regular alphabets, and her memory as not too shabby either. Whenever she should herself pondering what came after a certain rune, all Mimosa did was close her eyes and remember the shape or design and it would make sense. in the end, the girl had an almost complete translation.



I watched with glee
While your kings and queens
Fought for ten decades


The last line, she couldn't be sure of, just that it contained pods in some way. The child tried to remember it, she really did but in the end, it was to no avail. Simply writing the word "PODS" in runes as her final line, the girl stepped back from the chalkboard, impressed at her own work.

She was amazing!
Elena Bliss
Slytherin Fourth Year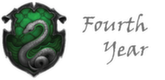 Posts

: 138


Join date

: 2018-04-01


Subject: Re: The Study of Ancient Runes — Spring Term [All Years] Mon Aug 13, 2018 11:15 am

---

Elena passed her paper to the front that way she can get credit for what she had wrote. Elena was now currently writing about the runes she had heard of. Elena was okay in this class but not a mastermind in the class. Elena loved school, it was who she was and who she will always be. She never understood why she was in Slytherin but ever since she found out that Damien Greene was her biological father, she has barely spoken to him or Tessa. Even though they were kind enough to take her in. Elena couldn't help it.. The blonde has avoided Dia like the plague ever since she found out.

Elena continued to focus her attention on her assignment more then her personal life. She didn't want to have a break down in class thinking about how her life went from great to worse. This was going to be fun.

________________________________________________

Thanks Eve!!!
Sponsored content

Subject: Re: The Study of Ancient Runes — Spring Term [All Years]

---