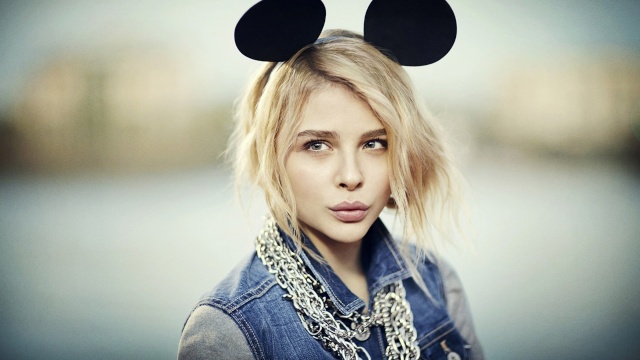 General
Full Name: Sapphire Crystal Vine
Age: 14
Date of birth: 7th June
Birthplace: Wales
Current home: London, England
Blood Status: Halfblood
Sexual Alignment: Heterosexual
Wand type: 10" 1/3', Phoenix Feather, Elm
Looks
Hair colour and style: Blonde, wavy
Eye colour: Blue
Height: 5'3
Body type: Slender, Pear shape
Dress sense: None
Optional
Birthmarks: None
Tattoos: N/A
Scars: N/A
Piercings: Both ears
Personality
Likes:
*Quidditch
*Flying
*Animals
*Sports
*Working out
*Dancing
*Singing
*Swimming
*Hogwarts
*Potions
*Adventures
*Teasing
*Pranks
*Humor
*Affection
*Hugs
*Muggle TV
*Youtube
*Pictures
Dislikes: *Liars *Smoking *Fighting
*Studying *Being judged *Gossips
*Mean People
*Wannabes
*Losing
Strengths:
*Flying
*Quidditch
*Animals
*Potions
*Divination
*Sports
Weaknesses:
*Handling difficult situations
*Transfiguration
*Cute Boys
*Compliments
*Her sister
Positive traits:
*Brave
*Kind
*Loyal
*Adventurous
*Fun
*Humorous
*Sweet
*Tough
Negative traits:
*Obnoxious
*Teases people, a lot
*Stubborn
*A bit shy on situations
*Spitefire
*Somewhat a hothead
Background
Sapphire is the second child of the Vine family. Her parents had another girl, her sister, who is three years older than her. Sapphire and Amethyst had been getting along since the very first day, but she could see a change between Amethyst and their father.
When she had asked Amethyst about it, she had tried to avoid it, but at some point she had told her that their father loved her more now, and had forgotten all about Amethyst.
Sapphire had tried to tell her that was not true, but it was the truth, sadly.
That didn;'t change their relationship though, and Sapphire was happier than ever. They played around and had their fun, until she showed her first signs of magic. That bonded the two sister even more, and a few years later, when Amethyst was 10 and Sapphire was 7, Amethysts's letter arrived from Hogwarts.
The two girls spent all of the days hidden in their rooms giggling, and Amethyst was telling her stories about Hogwarts. Sapphire had completely fallen in love with the place, and couldn't wait for her own letter to arrive so she could go and explore this big castle, but also be with her sister.
A couple years later it was her turn, as the letter from Hogwarts arrived. Sapphire was thrilled and Amethyst spent the whole summer preparing her little sister for the new adventure that was to come. This was a big change for Sapphire, and she was ready to face everything.
Once she went to Hogwarts, she was sorted, and she fell in love with the place. Her sister was by her side through everything, and Sapphire made a few friends and enemies throughout the years. She really had her fun at Hogwarts, especially when her sister had actually managed to persuade her into trying out for the Quidditch team, even though she was terrified for flying. That proved to Sapphire how devoted Amethyst was as a sister. She was happier than ever.
Family
Mother: (Halfblood)Anne Marie is 50 years old, and works as a Journalist for the Daily Prophet. Her relationship with her daughters is a very loving and understanding one. They do have their fights, especially with Amethyst, but they make up in no time.
Father: (Pureblood)Nathaniel James is a 52 years old man who also works as a Journalist for the Daily Prophet. His relationship with his daughters is better than expected, though he has a soft spot for Sapphire and kind of neglects Amethyst. But he truly loves both of his daughter.
Siblings: (Halfblood)Sapphire has an older sister, Amethyst. They love each other dearly. Sapphire looks up to Amethyst and Amy always helps her little sister whenever she needs her. Wether it is homework, or any other problem the little one has
Optional
Spouse: N/A
Girlfriend/Boyfriend/Partner: N/A
Children: N/A
Pets: Name: Summer/ Age: 5/ Living or Deceased: Living/ Blood type or Species: Husky
Family Background
Both her parents grew up in loving and caring familes. Her father is a Pureblood, but his parents were never strict. In fact, their whole bloodline had never been known for the traditional Pureblood ways. They preferred their own loving and caring environment over the cold way  Purebloods usually raised their children.The Vines are not one of the most known Pureblood families, but they are not at the base of the pyramid either.Sapphire's mother is a Halfblood. Her mother was a Muggleborn, and her father a Halfblood. They had fallen in love during their Hogwarts years, and once they both Graduated, they quickly got married. Soon after they gave birth to a boy, Anne Marie's older brother. Two years after Anne Marie was born.She grew up with all the love and care, and she was always spoiled by her brother.