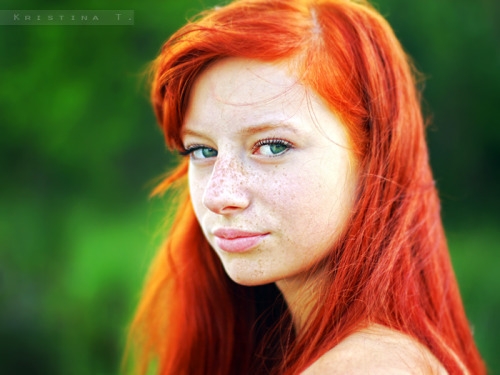 General
Full Name: Kate Nicole Juvenca
Age: 30
Date of birth: August 23, 1988
Birthplace: London, England
Current home: London, England
Blood Status: Half-Blood
Sexual Alignment: Hetero Sexual
Wand type: Oak, 6 1/2 inches, Dragon Heartsring
Looks
Hair colour and style: Long, red hair
Eye colour: Blue-Green mix
Height: 5'6''
Dress sense: Robes when she is at work, and Muggle clothing when she has to enter the muggle world
Optional
Birthmarks: ~
Tattoos: A paw print on her ankle
Scars: ~
Piercings: ~
Personality
Likes:
-History
-Books
-Quiet
-Music
Dislikes:
-Heights
-Arrogance
-Pranksters
Strengths: Charms, Reading People, Observing
Weaknesses: Transfiguration, Talking, Arguing
Positive traits: Intelligent, Kind, UnderstandinRRg
Negative traits: Short Temper, Can be a Know-It-All, Arrogant at times
Background
When Kate was only seven years old, she had managed to make a book levitate off of the table she had just set it down on. She was angry at the author for writing such a terrible ending. Her parents were thrilled, as they were both magical and was waiting for her first sign of magic. She herself was excited to do things like her parents. Four years later she had received her Hogwarts letter and bought her wand and boarded the Hogwarts Express. She was then sorted into Ravenclaw house, like her mother, but her father however was a Gryffindor.
She received top marks in all of her classes, her favorite being Magical History. She then was the only one who actually continued with the class after O.W.L.s. (In which she received all O's.) Professor Binns had practically mentored her in the class and she became a historian as soon as she graduated. Becoming bored with the job and tourists, she left at age 20 to live with distant relatives in America. She returned at age 25, taking up small jobs here and there.
Family
Mother: Name: Decoris Jean Juvenca / Age: 68 / Living or Deceased: Deceased/ Blood type or Species: She was Half-blood
Father: Name: Nex Tate Juvenca / Age: 68 / Living or Deceased: Living / Blood type or Species: Muggleborn
Siblings: N/A
Optional
Spouse:N/A
Girlfriend/Boyfriend/Partner: N/A
Children: N/A
Pets: Name: Corvus / Age: 2 years / Living or Deceased: Living / Blood type or Species: Barn Owl
Family Background
Nex and Decoris met in their Seventh year at Hogwarts by taking Herbology together. The two clicked, Witt and Bravery showing out in everything they did their last year. Soon after they graduated, they married and had Kate. It was a  bumpy road, but were pleased to see her accomplish her dreams. But when Kate was Twenty-Five, Her mother fell ill, and never recovered. Nex fell into a state of Depression, and she came back from America to help him, whilst searching for a new job.