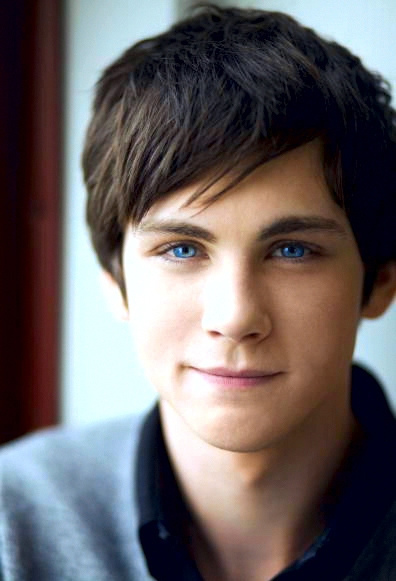 General
Full Name:
Finley James Allen
Age:
11
Date of birth:
25th December 2001
Birthplace:
Oxfordshire, England
Current home:
Oxfordshire, England
Blood Status:
Muggleborn
Sexual Alignment:
Heterosexual & Polyamorous.
Wand type:
11.5" Yew, Unicorn Horn
Looks
Hair colour and style:
Brown hair that can be rather messy at times - inherited from his father.
Eye colour:
Blue eyes - again inherited from his father.
Height:
Currently five and a half foot, but still growing - will be roughly about five foot eleven.
Body type:
Finley is quite skinny, not because he doesn't eat enough, but just because he has a high metabolism.
Dress sense:
Finley wears whatever comes out of his wardrobe first.
Birthmarks:
None.
Tattoos:
None.
Scars:
None.
Piercings:
None.
Personality
Likes:
- Reading
- Video games
- Learning about anything and everything in the magical world that he can get his hands on.
- Girls - not in a normal guy way, girls are just generally nicer to him than boys.
- Animals because they don't judge him at all.
- Cuddling, though he wouldn't tell anyone this.
Dislikes:
- Bullies.
- Being late for absolutely anything.
- Team sports - there is nothing worse for a person without hand-eye coordination than a room full of people throwing, running and generally making things very difficult.
Strengths:
- Finley is incredibly loyal to his friends, and will stick up for them even if it puts him in the firing line.
- Memorising information, Finley is really good at memorising things he reads.
- Finley is very modest in himself, he doesn't think very highly of himself, so any compliments are normally just brushed away.
Weaknesses:
- Finley is quite a coward when it comes to himself, he doesn't stick up for himself and bends to other people's opinions quite easily.
- Timid to the extent he can't always form sentences correctly.
- Physically, Finley is very, very weak.
Positive traits:
- Tenacious, Finley doesn't give up even when things get hard.
- Curious.
- Polite and respectful to all people.
Negative traits:
- Impatient
- Relatively anti-social
- Pushover.
Background
Finley has always been something of a geek, it's just how he was brought up. He loves books, and he loves video games. It has made him somewhat shy, especially around people his age, because he never really fit in at school. He was deemed weird because things happened to him that he couldn't explain. Finley is a very fast friend, however, he is very loyal and does his best to stick up for those he gets on well with. In simplicity, you just have to give Finley time, and you will see he's a great person.
Finley was born to Muggle parents, so until his eleventh birthday, he'd never thought that magic was real. It was at Muggle primary school that he'd realised he wasn't like everyone else. Things moved on their own, things happened to bullies without him being able to explain it. Soon, everyone was leaving him alone, because he was a freak, and Finley got used to that.
So when his eleventh birthday came with a letter, Finley was so grateful to finally have an explanation to his unusual nature. His parents had had the whole thing explained to them, and just a few months later, Finley was on a train to Hogwarts to start afresh.
Family
Mother:
Name:
Mildred Allen (nee. Jones)    
Age:
35    
Living or Deceased:
Living    
Blood type or Species:
Muggle
Father:
Name:
Jack Allen    
Age:
36    
Living or Deceased:
Living    
Blood type or Species:
Muggle
Pets:
Name:
Speedy    
Age:
1    
Living or Deceased:
Living    
Blood type or Species:
Owl
Family Background
Jack and Mildred had met at school, it wasn't a typical romance, in fact, they'd hated each other at school. They were in opposing groups at school, which meant they had to stay away. However, after the whole childishness of school, they'd ended up in the same university, both studying to become accountants. This had sparked something of a love interest that had lasted throughout their stay at university in Manchester. When they finished university, they'd moved in together, and soon after, Jack had proposed. Finley had come in to the world before they had married, not a welcome idea from either family, but they'd tied the knot when Finley was three years old, and have been happily together since.