Guest
Guest


Subject: Where the Heart Is (Jake & Veronika) Mon Sep 14, 2015 1:43 am

---

Veronika hadn't expected this to happen at all and by the gods was she angry that it had.

Contracting a rare sickness during a week-long convention for licensed Animagi trainers put a huge damper on her back-to-school attitude. Not to mention the sickness had hit her immune system rather hard testing it until it broke and weakened it, and two days after being back in 'okay' health (after the weeklong sickness ended) while visiting a student that needed notes for her Transfiguration class, she got something like a light version of dragon pox.

She spent a month confined to a quarantined room in St. Mungo's and was considered 'blessed' to not have had a worse condition or that they'd been able to cut it off at the source. It was absolutely terrible disease to have, don't get her wrong, but that didn't excuse the fact that she was petulantly waiting. Her parents visited, even if they couldn't get in, and forced her to accept their offer to pay for the hospitals bills. Beatriz wrote with great news; she was indeed pregnant. She was soon to be out of the First Trimester.

She'd only been out of the hospital two days and had told Jake that she was staying in the guest room, the one Victoria used when she stayed with them, until she was back at 100% health. The doctors were putting her on bedrest until she was in 100% health and following that she'd be confined to staying home for another week. They told her that with the passing illnesses that she'd contracted, it wasn't safe in anyway for her to be out and about. Healer Gote, the Hollands family doctor, even added that if she was lucky she'd be back at Hogwarts for Lesson Two, but there was no way she was making Lesson One.

She railed against these terms, but those around her were solid in not letting her do anything really. For her "own good". It made her pouty and upset. Currently she was sitting in the guest room desk, making notes for the possible lessons for each year, just passing the time until Jake got home.

At the sound of arrival in the home, she sat up straighter and smiled a bit. "Jake!" She called out excitedly, people could still visit her; they could be in the same room as her too as long as they hadn't been sick in the past week or so.
Jake Newbury
Head of Gryffindor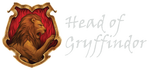 Posts

: 924


Birthday

: 1992-08-13


Join date

: 2014-11-29


Location

: London, England


Job/hobbies

: Auror & DADA Professor


Subject: Re: Where the Heart Is (Jake & Veronika) Mon Sep 14, 2015 6:28 pm

---

The talk on what they were to one another seemed like an age ago to Jake, but it seemed to have settled him down from nerves he didn't know he'd been holding in. Relationships were not something he considered himself to be good at, so knowing someone wanted to be in one with him had settled him down ten fold.

The idea of kids, however, had been forgotten by Jake, knowing that was something for the future.

Since then, they'd had they'd slept together for the first time, something that had been comfortable for him (and he hoped Veronika too). It had been good to show her in another way how much she meant to him, and since then, it had become a little more frequent for the two of them, but not a necessity that it had been in the past to Jake. Which, he liked, knowing that things didn't have to end up sexual was nice, and left a lot less pressure on him.

However, the bliss of the new steps of their relationship had been cut short when Veronika had contracted quite a severe illness. His worry for the witch had escalated more when she'd fallen ill for the second time and had been confined to St Mungos. Jake had visited the ward, but after seeing his girlfriend through the glass, he'd not known what else to do. There was nothing else he could do. So he'd passed a note to the nurse that said how much he cared for her, and that he'd pick her up when he could.

Which he had, taking Veronika home and making sure she was comfortable, even if that meant her staying in another room. This had worried Jake, thinking he'd done something wrong. But an argument of reason had convinced him that it was only precautionary. To be sure, however, Jake made sure she was comfortable, and cooked her dinner when he got home most evenings, pampering her and making sure she knew he cared about her a lot, even if they weren't currently sleeping in the same bed.

Today, Jake was in good spirits, his annual review had come through from work, depicting his contributions to the Auror force, and recognising everything he'd done in the last year. A pay rise had been handed to him (not that money made any difference to the young man who was already a millionaire), and he couldn't wait to tell Veronika the news.

Though... now he thought about it, she probably didn't know about his financial situation...

Frowning to himself, Jake let himself in to the flat, hearing the sound of his name a moment later. A smile touched his lips at the sound of Veronika's excitement of him coming home. "Hello, beautiful." Jake called back, slipping his shoes and jacket off in the hallway before heading to the spare room. Standing in the doorway, Jake took in the figure of his girlfriend and smiled a little wider than before. "Busy?" He asked softly, not wanting to disturb her even as his feet contradicted his words.

Moving across the room, Jake stood behind Veronika, arms slipping around her in a hug as his lips pressed a soft kiss to her cheek. Looking over her shoulder, he could see she was doing work and smiled to himself. "You're supposed to be resting!" He admonished her softly, not really meaning it because he knew how bad it was being cooped up for a long time.

________________________________________________

~ Auror ~

Profile

~ DADA Professor ~

~ Physically Fit ~ 32 ~ Father ~ 6' ~ American Accent ~

Thanks to the amazing Jess for my signature! <3