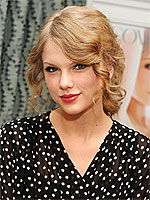 General
Full Name:  Daphne Raelynn Moon
Age: 24
Date of birth: April 26th
Birthplace: Liverpool
Current home: Liverpool
Blood Status: Muggleborn
Sexual Alignment: Straight
Wand type: 8 ¾ inches, hippogriff tail feather, mahogany
Looks
Hair colour and style:
Daphne wears her hair in a variety of lengths and colors. She likes to stick with natural colors, like blonde (her natural hair color), red, or brown. Sometimes she likes it in curls, or with bangs. Right now, it is a simple blonde with short layers, and hangs just below her jaw line.
Eye colour:
Blue
Height:
5'4
Body type:
Average. She's thin.
Dress sense:
She likes to keep up with muggle styles, unless she's at work, then she'll wear her work robes.
Personality
Likes:
Animals
Her little sister Aryah
Her little brother Micha
Dislikes:
Disrespect
Dishonor
The color pink
Strengths:
Writing
Public Speaking
Teaching
Weaknesses:
Boys
Her siblings
Her parents
Background
Daphne is the oldest of three. She has younger twin siblings by the names of Aryah and Micha. Daphne was more like a mother to them due to the death of their own when the twins where 3 and Daphne was 7. They were raised by their single father, who could barely hold a job after his dear wife's passing. Daphne had to work extra hard in helping to raise Aryah and Micha, and grew up rather fast. She took over common house hold chores, and cooked dinner for four people.
Daphne never really got to mourn her mother's death because she had to grow up so fast to help with Aryah and Micha. And because of that, she grew to resent her father for robbing her of the childhood she never had. But even though she resented her father, she loves him dearly and is extremely close to him.
It was a shock to the entire family when Daphne found out she was a witch. At the age of 11, she was sent to Hogwarts school of witch craft and wizardry. Even though it now made since as to why she was different from the rest of her family, what with when she was angry she made the lights flicker, and on more than one occasion she had slammed a door without even touching it, it was still rather scary to be away from her siblings whom she practically raised, and her father whom she adored.
During her school years, Daphne vowed to make her mother proud by excelling in all of her studies. Because of this, she was put into Ravenclaw. And was she a Ravenclaw. She wanted to ace everything and be the smartest. She overwhelmed herself a lot in school, but it was all worth it in her fifth year when she received Outstandings in almost everything. She didn't really have time for friends, and didn't really want to make any. She was a loner for all seven years, and rather liked it that way.
After she graduated, she took a long time to figure out what she wanted to do with her life. She loved Hogwarts, and her family, but knew she couldn't have both. Her father encouraged her to do whatever her heart desired. And due to her hard work in school, she was able too. She decided to become a professor. She remembered her favorite subject in school being Muggle Studies. Because she was a muggle born, it came naturally to her. She decided to become a muggle studies professor.
Family
Mother: Celeste Moon (nee: Tyler) / 34/  Deceased/ Muggle
Father: Robert Moon /35 / Living / Muggle
Siblings: Aryah Moon/ 20 / Living / Muggle
Siblings: Micha Moon/20/living/Muggle
Family Background
The Moon family was a shunned family in the 16th century because of their name. They were believed to hold powers of witch craft, and society was afraid of them. In the muggle world, Witchcraft was something to be afraid of. So, they were poor farmers. They owned a small farm on the outskirts of Liverpool. Later on as the rumors of witch craft ceased, the Moon family made a living as relaters. They made a decent living, but not enough to sell the little farm outside Liverpool. They needed that as a side job to earn more money. Later on, as the relater's business boomed, they were able to sell the farm for a substantial amount, allowing them to move into the city of Liverpool.
It was there, Robert Moon me Celeste Tyler. The Tyler's were rather wealthy, and disapproved of Robert and Celeste's relationship. But being the stubborn kids in love they were, they didn't care. The families finally gave in. Robert's parents giving up their pride for their son's happiness, and Celeste's wealthy family giving up their dignity for the happiness of their daughter. The two united in holy matrimony, and later had a daughter named Daphne. Four years later, fate surprised the two forbidden lovers with twins, a boy and a girl, Micha and Aryah.