Jacques had been coming to Borgin & Burkes for a long time now. His mother and father weren't overly in on what he did whilst he was in the shop, but seemed to trust him in what he was doing no less. Which, with Jacques Clement was not always the best idea in the world.

Slipping in to the shop, Jacques gave the shopkeeper a small nod in acknowledgement - Jacques knew how to keep the man sweet, so even if the man were below him, Jacques pretended otherwise. Whilst he was in the shop, anyway.

The shelves were, as always, brimming with fascinatingly dark objects. Jacques looked only with his eyes in this shop, touching the objects before you knew exactly what they did was... well, stupid. Jacques was not going to be the first Clement to be killed by an accident with a Dark Magical object.

Jacques made no effort to acknowledge the other boy in the shop as he passed him. Likely some wannabe that Jacques simply did not have time for.
________________________________________________
~ Profile ~ Plot Page ~
~ Clement Heir ~ 20 ~ Athletic ~ 5'11" ~ French Accent ~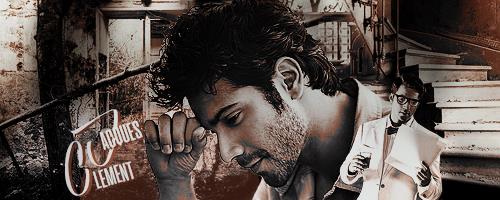 Thanks to .V0ldiemort @ TDA for my signature!