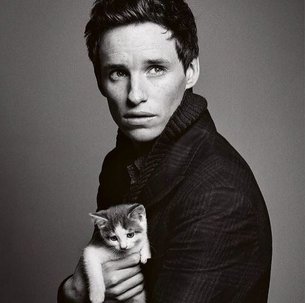 General
Full Name:
Maximillian Dave Hollingberry
Age:
11
Date of birth:
1st October 2005
Birthplace:
High Wycombe, England
Current home:
Hogwarts during term time - High Wycombe otherwise
Blood Status:
Halfblood
Sexual Alignment:
Heterosexual (but he's eleven, no one cares!)
Wand type:
11", Willow, Unicorn
Looks
Hair colour and style:
A mix of brown and ginger, which confuses people depending on the light. Mostly, however, it looks brown, but he's used to the confusion.
Eye colour:
Green
Height:
Currently five foot, but will grow to be five foot nine.
Body type:
Relatively skinny, Max likes the outdoors, but he's never been one to bulk up in any manner.
Dress sense:
His parents like him to dress smartly almost always, so Max has taken a liking to nice clothes, however, he does sometimes wear clothes that would be much more fitting to his age, but it's a rarity.
Personality
Likes:
- Animals, of all shapes and sizes.
- Nice clothes (kind of forced from his parents habits).
- Going on adventures.
- Books - to an extent, he's no book worm.
- Girls (more for the future than now).
- Quidditch - Max follows the Quidditch closely, and his favourite team are the Chudley Cannons (because they're orange).
- Snow - you can have so much fun in the snow.
Dislikes:
- Bullies
- Lazy days - Max likes to be doing things as much as possible.
- People who show off, to him there is no need, so why do it?
- Being cooped up indoors for too long.
- Rain - it stops him from being allowed outside - at home, anyway.
Strengths:
- Brave - not in the cliche way, but Max is braver than most eleven year olds, though this might just be because he's not worrying about the negative things that could happen.
- Social intelligence - Max has a certain understanding of how to get people on his side.
- Kindness - despite Max's reckless nature, he does know how to be kind towards others, his mum insisted upon it.
- Manners - Max was brought up to have good manners, and his mum would be horrified to learn otherwise.
Weaknesses:
- Animals - Max has always been a sucker for animals, so if an animal is near, he will likely get overwhelmed and want to go near it. Dangerous, or not.
- Persistence - Max is not overly good at finishing what he's started, mostly because something more interesting takes his attention.
- Overly forgiving - Max is one of those people who is happy to give people more chances than they deserve, which is not always beneficial to himself.
Positive traits:
- Adventurous - any adventure, Max will be there.
- Loyal
- Trustworthy - Max is very good at keeping secrets.
- Curiosity - Max has a curiosity that is probably unrivaled, if there is something interesting to be found, he'll likely find it.
Negative traits:
- Disorganised - his room is
always
a mess, and his time keeping is not his greatest skill.
- Awkward - Max can get overwhelmed quite easily, which makes him a rather awkward person to be around at times, but he tries his best not to get in such a state of mind. Sometimes, though, you just can't help it.
- Impulsive - Max doesn't always think things through before he does them, which will probably lead him to a lot of trouble in his time at Hogwarts.
Background
Maximillian was born on the first day of October to two parents who were... eccentric. They had their child and they fussed over him a lot, making sure he had what he needed, but not spoiling him rotten. They doted on him a lot - he was the only child they were able to have, due to some complications in the pregnancy, and of course, this meant Maximillian was their precious baby.
This gave Maximillian a lot of room to do as he pleased, he could get away with a lot of things, which is where his sense of adventure came from. No one stopped him from going off looking for things, and when he brought back random things he was always met by a lot of praise.
Maximillian could do no wrong, but he wasn't a spoiled brat, he loves his parents as much as they love him. He does his best to make them happy, and they have done the same in return.
Family
Mother:
Name:
Gina Hollingberry
Age:
34
Living or Deceased:
Living
Blood type or Species:
Halfblood
Father:
Name:
Roger Hollingberry
Age:
37
Living or Deceased:
Living
Blood type or Species:
Pureblood
Pets:
Name:
Freddo
Age:
Four months old
Living or Deceased:
Living
Blood type or Species:
Cat
Family Background
Roger and Gina met when they were at university. Gina was studying for the equivalent of a Muggle Vetinary Degree, except for larger and magical animals, whilst Roger was studying to become a magical law enforcer. They met in the library one evening, and upon a mini argument over the regulation of magical animals, they grew to be friends.
Throughout the rest of their university lives, Roger and Gina spent more and more time together, until he finally asked her out on a date. Since that night, the two have been inseparable.