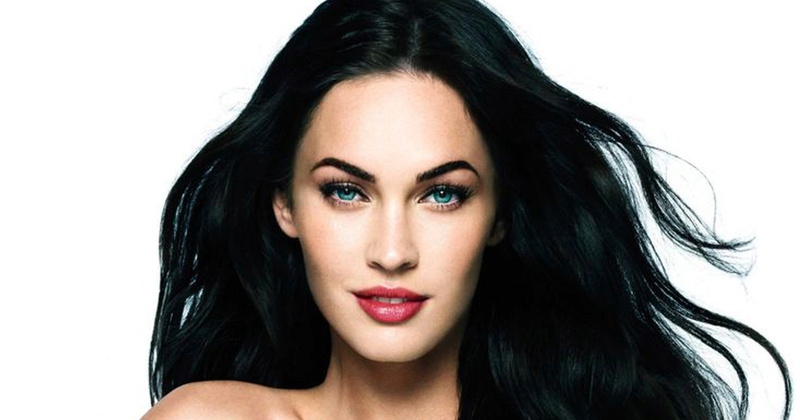 General
Full Name:
Verena Caissa Grey
Age:
20
Date of birth:
February 14th 2001
Birthplace:
England
Current home:
Hogwarts or the Grey Estate
Blood Status:
Pureblood
Sexual Alignment:
Bisexual
Wand type:
Blackthorn, Dragon Heartstring, 12"
Looks
Hair colour and style:
Dark brown usually wavy or straight.
Eye colour:
Blue
Height:
5'3
Body type:
Curvy, slim and fit.
Dress sense:
Elegant, anything right Pureblood girl would wear.
Personality
Likes:
- Attention
- Her younger sister
- Sweet things
- Expensive things
- Pureblood Society
- Being everyone's dream
- Being her parents' precious child
- Receiving compliments
- Being bossy
Dislikes:
- Reading/Studying (She doesn't find it extremely interesting)
- Losing
- Not being the center of attention
- Not getting spoiled
- When people don't follow her orders
- Muggles and Muggleborns (Disgusting things)
- Sports (The ones you have to get down and dirty)
- Quidditch (She has to watch it but she doesn't enjoy it)
Strengths:
- Persuasiveness
- A good leader
- Observant
- Good at pretending
- A very good liar
- Decision Making
- Potions
- Perfect Talker
- Getting People's attention
- Acting like a true Pureblood
Weaknesses:
- Insecure (because of Jasmine)
- Studying
- Sports
- Materialistic
- Arrogant
Positive traits:
- Independent
- Strong willed
- Generous with friends
- Good leader
- Passionate
Negative traits:
- Vanity
- Chooses herself over everything
- Cold
- Racist (when it comes down to Muggleborns, but she never does it openly)
- Bitchy
- Bossy
- Insecure
- Spoiled
Background
Born in the Grey family, Verena was the second child of the family. Having already another girl, in the beginning, Verena felt safer and happier, since she wouldn't be alone.
She grew up learning all the proper ways of a Pureblood girl. How to charm men, wrap them around their fingers and control them for their own wicked schemes. But even if she was really good at all of these, there was always her sister, Jasmine to take the spotlight.
Two more children followed by, Vladimir, the first male of the family, and also Tatiana. Her little sister was her favorite and she always spoiled her. The siblings grew closer, especially when Jasmine left for Hogwarts, and allowed the younger three to stick together, and become one.
That was also the opening for Verena to take over her sister's place. Once Jasmine started being the rebel, taking her life in her own hands, Verena practically threw herself at her parents showing them how appropriate she was for a Pureblood, and instantly becoming the family's pride. She was the diamond. She had all the attention.
Her letter for Hogwarts arrived, and Verena was ready for it. She wasn't worried, since she already knew where she belonged. So as the hat was placed on her head, only a smirk touched the female's lips as it yelled out 'Slytherin!', proving how much of a Grey she was, compared to her sister, who was sorted in Gryffindor.
Her brother came to Hogwarts a year later, and sorted himself into Ravenclaw, making Verena feel disgraced and betrayed. How had he managed to spoil the Grey name? Nevertheless, Verena kept being close to her younger brother, supporting him but also ordering him around, as she felt superior due to the favor she had from their parents.
Growing older, Verena started to understand her older sister, seeing how she was right, but she didn't dare to speak a word  about it. Even to this day, she was silently supporting her sister, but never voicing anything, as she would never risk losing the 'Perfect Pureblood daughter' title.
Family
Mother: Name:
Vivienne Grey
Age:
49
Living or Deceased:
Living
Blood type or Species:
Pureblood
Father:
Name:
Seth Grey
Age:
52
Living or Deceased:
Living
Blood type or Species:
Pureblood
Siblings: Name:
Jasmine Grey
Age:
25
Living or Deceased:
Living
Blood type or Species:
Pureblood
Name:
Vladimir Grey
Age:
19
Living or Deceased:
Living
Blood type or Species:
Pureblood
Name:
Tatiana Grey
Age:
15
Living or Deceased:
Living
Blood type or Species:
Pureblood
Family Background
Seth and Vivienne got married when they were 19 and 18 respectively, shortly after Vivienne graduated from Hogwarts. Theirs is not a love story, but rather, a business arrangement, and neither saw any issues with this; indeed, Isabelle was rather pleased to have been chosen by a Grey, knowing she was marrying into good fortune.
Both parties knew their respective jobs and duties, and respect that. They have a mutual understanding, and make their marriage work. After many years of trying, Vivienne finally got pregnant when she was 22, and subsequently gave birth to Jasmine 9 months later. They proceeded to have another three children after that.
The three younger siblings are closer, leaving Jasmine as the outlier most of the time. However, she doesn't really mind, knowing that they nevertheless look up to her. Most of the time, their parents keep McKendra, Vladimir, and Tatiana away from her, not wanting her point of views to be adopted by them, as well; one 'rebel' was enough of a problem. Still, when Jasmine does have the chance to be with them, they do have their fun.