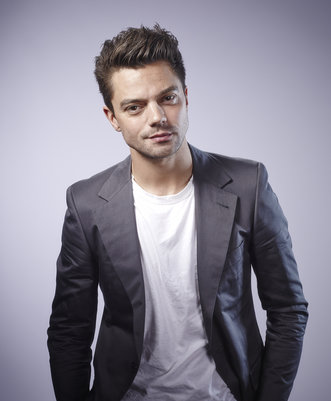 General
Full Name:
Nero Erebus Whitehorn
Age:
36
Date of birth:
29 April 1982
Birthplace:
Cornwall, England
Current home:
Ipswich, London
Blood Status:
Pureblood
Sexual Alignment:
Heterosexual (though he can be tempted to sway for a couple of hours...
Wand type:
10", Willow, Veela
Looks
Hair colour and style:
Dark brown, usually styled in some spiky fashion. Though, sometimes he opts to sweep it back, it's highly dependent on who he is going to see, but 99% of the time, it's spiked.
Eye colour:
Dark brown.
Height:
5 ft 9¾
Body type:
Slim build, but toned - Nero would not be caught looking anything less than perfect, clothed or otherwise.
Dress sense:
Nero is normally dressed to impress, suits for business deals and the like. Dressed up in the latest fashion when he's heading out. But on his days off, he does like to lounge around in a pair of tracky bottoms and a loose t-shirt.
Personality
Likes:
  - A good business deal.
  - Parties.
  - Coming up with new inventions for his company.
  - The expensive lifestyle very few can afford.
  - Jack on the rocks.
  - His daughter (in time).
  - The colour red.
  - Watching Quidditch (he has a season ticket for Montrose Magpies).
  - Gambling in situations that bring a certain win (why waste money?)
Dislikes:
  - Responsibility.
  - Being tidied down to one thing/person for too long.
  - Hitting the wall in respect of muse for new projects.
  - Delays in projects that lose him money.
  - When his Quidditch team lose.
  - Being told what to do (though there are a few exceptions.
Strengths:
  - Closing business deals, no matter the complexity of the situation.
  - Determined to succeed and grow the family fortune.
  - Creative - he's an inventor, so of course he has a knack for that!
  - Highly sociable, so is very easy to get along with.
  - Intelligent - he wasn't a Ravenclaw for nothing.
Weaknesses:
  - Despite him being a business man, Nero is quite out of touch in respect of the value of money. Money, to him, is trivial and can be thrown around quite easily.
  - Women - oh how he can't say no...
  - Arrogant - he's good looking, he's rich, he's young (ish) and the world is his.
  - Despite being in his 30's, Nero has not yet grown up enough and often doesn't take responsibility for his actions.
Positive traits:
  - Diligent in his work.
  - Persuasive nature (one way or another, he will get his way).
  - Loyal to family (blood relations) and friends.
  - Patient - when dealing with highly volatile experiments, you can't rush - something Nero learnt the hard way.
  - Humorous - it could never be denied that Nero does not have a great sense of humour.
  - Independent (though not through choice, but by circumstance)
  - Confident.
Negative traits:
  - His strong willed nature often leads him in to making mistakes he didn't need to - like leaving before his daughter was born.
  - Commitment issues (romantically).
  - Bossy, as anyone can be when they run a business, but this does sometimes leak in to his normal life.
  - Self-indulging.
Background
Nero was born in to a family of a lot of wealth, and from the moment he could talk, he had been given everything he asked for. For the Whitehorn's, money was not an issue, and luxury was something that was a given. This led Nero in to a life of abusing the money he had for his own benefits.
When he was eleven, Nero received his letter for Hogwarts - as expected - and from the moment he was sorted in to Ravenclaw, he aspired to do great things. They won the house cup a few times whilst he was there, but nothing was as great as when Nero was in his seventh year and he won the Medal for Magical Merit. The award was given the the Ravenclaw Prefect for his invention of the magically enhanced wheelchair for his best-friend's girlfriend (she'd been in an accident over the holiday's skiing and after breaking both a leg and an arm, crutches were unusable, and the castle unfathomable to get around). It had only been a few tweaks, but the professors had thought it a stroke of genius.
Nero had left school with above average grades - he already had his job in the family business, and hadn't pushed himself to get higher marks.
It was the year of his twentieth birthday that Nero came to the factory for work to find it brutally blown apart by a freak accident. He'd lost his parents in the blast, both had been busy on the latest deal with a foreign contact (a fact that made Nero ever suspicious of the true happenings). This event was the downturn for Nero for the next four and a half years.
Women. Drinking. Partying. Sex.
That became his life for four years, to the point that he was almost unrecognisable from his school days. And with the bad mixture of enjoyable past times came the mistake that was always going to happen. On the night of his twenty fourth birthday, Nero met Moira Croft (or, at least, that was the name he would
later
find out to be the woman he'd slept with) at a function he'd thrown on to appease himself at a local bar.
He'd found out two months later, through a mutual friend, that Moira had fallen pregnant. He had tried to tell himself again and again that it couldn't be possible... but the more he thought about it, the more logical it became.
But Nero didn't go back for the kid that was most likely his.
He was too scared to.
Eleven years on, and Nero has turned his life around. With a successful business, and alcohol kept to a minimum (women Nero could never say no to!) he has a stable life. A happy enough life.
But when the night draws in, and the quietness of the room fills his ears, a small voice asks him once more:
"Aren't you curious to see him or her?"
And for the past eleven years, it's always been 'no'.
Family
Mother:
Name:
Emilia Whitehorn  
Age:
43 (when she died)  
Living or Deceased:
Deceased.  
Blood type or Species:
Pureblood
Father:
Name:
Phillius Whitehorn  
Age:
46  
Living or Deceased:
Deceased  
Blood type or Species:
Pureblood
Children:
Name:
Elyah Croft  
Age:
11  
Living or Deceased:
Living  
Blood type or Species:
Halfblood
Family Background
The Whitehorn family can be traced back to the 17th century through a tiresome book kept in the back corner of the Whitehorn family library. There are very few prominent points in the family history - they have simply remained Pure through their knack for business (monetary or otherwise).
The Whitehorns have been inventors for centuries, though, keeping themselves in with the latest inventions as and when they came in to being. Cauldrons, wands, potion making equipment, and more recently, broomsticks - you name it, the Whitehorns have probably made it a number of times.
The family currently owns the Nimbus Racing Broom Company but has a few other companies under it's name, but trades them frequently to enhance their net worth.
Whilst not being a typical Pureblood family, they're a very wealthy family, and that much wealthy gives them power over many others in the societal game of life.