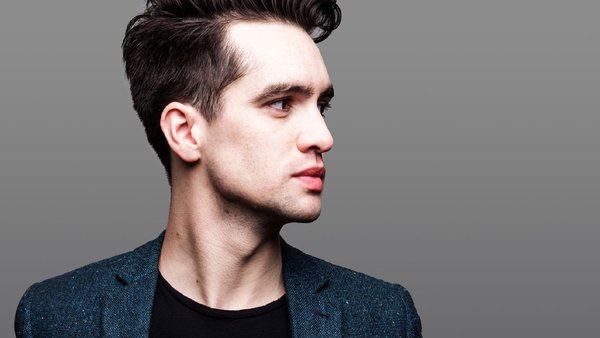 Full Name:
Valentino Flint Sheridan-Romano
Age:
14
Date of birth:
14 February 2004
Birthplace:
Honolulu, USA
Current home:
Hogwarts
Blood Status:
Pureblood
Sexual Alignment:
Heterosexual
Wand type:
11", Holly, Unicorn

Hair colour and style:
Valentino is very particular in respect of his hair. Therefore it is always styled - though there is never a set look. Nobody is allowed to touch his hair, unless they wish to cause a very heated argument. (Though, perhaps, 'the one' may one day be able to do something about this!)
Eye colour:
Dark brown.
Height:
5 foot 7 when he finishes growing.
Body type:
Lean, Valentino likes to do some cardiovascular exercises to stay in shape, but he would never be considered sporty in any manner of the word.
Dress sense:
Fashion sense is something Valentino has in abundance. He loves to look good (he thinks he's a looker, and this shows with his confidence). Normally though, it's a pair of jeans (tight) or a pair of trousers, coupled with a button up shirt (with the top couple of buttons undone) and a nice (expensive) pair of shoes.
Birthmarks:
None.
Tattoos:
None - yet.
Scars:
Small scars from childhood accidents, but nothing of substance.
Piercings:
None - thinking of getting an ear pierced though.

Likes:
  - To make sure his hair is styled in a manner that looks casually perfect. It doesn't matter that this might take him a long time to achieve.
  - Italian food - his mum is from an Italian family, so real food is a must (even if they don't actually cook anything for themselves).
  - Performing Arts. The Sheridan-Romano family have worked hard to make themselves in the industry, and the passion for the arts have been passed down on to the children.
  - Having lie ins - getting up early is the work of the devil.
  - Despite having been born and raised in Honalulu, Valentino prefers colder weather as it is kinder to his skin.
  - Attention from individual people.
  - Ladies.
Dislikes:
  - People touching his hair - why are you even trying to mess up perfection?
  - His family being mistaken for the Mafia due to their American-Italian background.
  - Hot weather. Valentino is prone to getting sunburnt (thanks to his father's family being relatively pale skinned).
  - Purebloods who have not come around to change in the world. It is, after all, 2018.
  - Brussel sprouts.
Strengths:
  - Singing. Valentino's vocal range is exquisite. He does not compete, or anything like putting his voice to use, but when he has sung in the past he has silenced the room with awe.
  - Acting: Though, only when there isn't a huge crowd watching him.
  - Valentino has a mind of his own, so he is quite capable of seeing that some of the things that happen in the Pureblood world are outdated. He values tradition, yes, but he also can understand that times are changing.
  - Valentino has a great sense of humour (so long as the jokes are not mocking him!).
Weaknesses:
  - Valentino suffers from stage fright. Nobody knows where this actually originated from, but if you put the confident young man on stage, he freezes.
  - Dirty things - Valentino can't stand mud, dirt, and the outdoors, because his clothes were not bought to be sullied.
  - Studying. Valentino has always been more of a practical person, so sitting down and trying to learn from a large book about theory of a spell you only really need to know what it does seems very, very boring to him.
  - Shopping - the money Valentino can spend is ridiculous.
  - Valentino doesn't know how to do anything for himself, so if you asked him to do something a normal person might, he'll probably look at you as if you have ten heads, and then call a house elf.
  - Has been known to be jealous of being the third son in the family as this means he is often overlooked.
Positive traits:
  - Bilingual - can speak Italian and English simply because of his family background.
  - Confident in holding a conversation with small groups of people.
  - Imaginative - Performing Arts insist that you use your imagination, so this is something Valentino has mastered over the years.
  - Unlike many Purebloods, Valentino is relatively accepting of others. Of course, there are limits to how far this goes, but he has a heart.
  - Ambition is something Valentino has, the only problem is he doesn't know what to do with his life. So, he's a little lost at the moment, but he will work it out.
Negative traits:
  - Vanity - looks are everything to Valentino, and he get very hung up on his appearance. To the point that if he doesn't feel he looks a million dollars, he will refuse to do anything that day.
  - Public speaking - to a mass crowd, Valentino would go blank and forget how to talk, simply standing looking out across the sea of faces looking like a lost sheep.
  - Time management is something that escapes Valentino outside of the Performing Arts. When things are due for marking, and other similar things tend to be forgotten, landing him in more than a little bit of trouble.
  - Valentino has been spoiled throughout most of his life, so he doesn't really have any idea of how much every day necessities cost. Nor does he realise just how difficult people find it to put pennies together to afford to live.
  - Superiority complex (in respect of relationships in the future).

Valentino was born in to a very wealthy family. Power is not such a big thing in America, but money talks. Which was why the Sheridan-Romano family was well known. They had invested a lot of their money in taking over showbiz in America - getting rights to television companies, taking over theatres about to go under and putting them back in to working order. This means that Valentino spent much of his childhood travelling around the country with his parents, visiting many and more of the theatres along the way.
This was where Valentino's love for the stage came, though, as he grew older, the idea of being
on
the stage began to dwindle, and thus his stage fright was born.
Valentino had, for a time, thought he was the favourite, his mum doted on him more than his older two siblings. And their father often gave him treats for no reason. Though, his father did spend more time with his older brothers, Valentino did not understand that until his more recent years.
At the age of eleven, Valentino was given the choice of moving to Scotland, or staying in America. Valentino liked the pull of Hogwarts more, and thus opted to transfer to the school. This would mean being away from his brothers - making him the favourite in his head, because he was allowed to be different. Here, Valentino was sorted in to Hufflepuff - something his brothers had found
most
amusing.
Valentino doesn't mind it though, and has thus far enjoyed his time at Hogwarts.
However, being at Hogwarts has opened Valentino's eyes to the fact that he was never the favourite of the family, that role was taken up by his two brothers. His mother had babied him because she was allowed to - he was never going to become important in the family business. This has led to Valentino developing a jealousy towards both his older brothers, but also a superiority complex. In his head, Valentino thinks he's more important than he is, and it may take some time to get over this.

Mother:
Name:
Sofia Romano    
Age:
40    
Living or Deceased:
Living    
Blood type or Species:
Pureblood    
Occupation:
Unemployed (Pureblood women do not work!)
Father:
Name:
Richard Sheridan    
Age:
43    
Living or Deceased:
Living    
Blood type or Species:
Pureblood    
Occupation:
Owner of the Sheridan-Romano Performing Arts Companies.
Siblings:
Name:
Atticus Sheridan-Romano    
Age:
20    
Living or Deceased:
Living    
Blood type or Species:
Pureblood    
Occupation:
Heir to the Sheridan-Romano Performing Arts Companies (shadowing his father)    
Name:
Octavian Sheridan-Romano    
Age:
16    
Living or Deceased:
Living    
Blood type or Species:
Pureblood    
Occupation:
Student    
Name:
Frederico Sheridan-Romano    
Age:
12    
Living or Deceased:
Living    
Blood type or Species:
Pureblood    
Occupation:
Student
Pets:
Name:
Ralph-Lauren    
Age:
3    
Living or Deceased:
Living    
Blood type or Species:
Snowy Owl

The Sheridan family was originally (if you trace far enough) from England, and were amongst the first to move to America after the American Revolutionary War ended. However, they went over to help, with their inventions that helped to build the American empire up to what it is today.
In the earlier days, the Sheridan family was known more for their inventing than their love of the Performing Arts - they were connected strongly at this point with the Whitehorn family, and thus were in the same world. However, as the years passed, the Sheridan's began to lose their hold in that field, and, sensing the loss of power, emerged in more fields to cover themselves. This is still happening today, whilst they specialise more in the Performing Arts, the Sheridan-Romano's have many and more business links in wider fields.
The Sheridan-Romano partnership, however, is only a recent addition for the family. The Romano's were a relatively powerful family in Italy, who lost face in the mid-90's due to a scandal (of the sexual kind involving the son's of the family) that led to them needing to move from the country. They played on being forced out of the country - securing a favourable marriage between their daughter, Sofia (their youngest daughter) and the heir to the Sheridan fortune. A great match for the Romano family, that secured their future.
Their names were joined together in a show of unity, and something of gesture towards their European counterparts that no one could be bullied in to hiding.
The Sheridan-Romano family are pretty powerful in America - due to their net worth - but are not known (by outsiders) of anything untoward being done with this power.