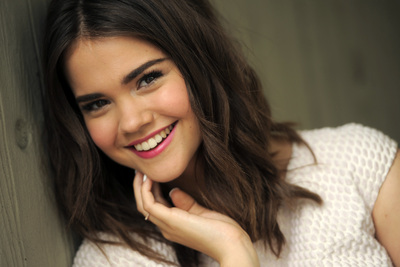 Full Name:
Hazel Ella Parker
Age:
15
Date of birth:
29th August 2004
Birthplace:
Liverpol, England
Current home:
Liverpol, England or Hogwarts
Blood Status:
Halfblood
Sexual Alignment:
Bi
Wand type:
11 inches, holly, unicorn tail, unflexible

Hair colour and style:
Brown, curly and loose.
Eye colour:
Brown
Height:
5'6"
Body type:
Slim
Dress sense:
Everything what is in fashion.
Birthmarks:
N/A
Tattoos:
N/A
Scars:
N/A
Piercings:
Ears pierced once.

Likes:
(3 minimum)
 - Chocolate/Sweets
 - Sunny days
 - To go shopping when has free time
 - Parties
 - Attention
 - Cute boys and Pretty Girls
Dislikes:
(3 minimum)
 - Studying
 - Reading
 - Helping Others
 - Rainy Days
 - Waiting for others or after them
 - Cats
Strengths:
(3 minimum)
 - Being in the control of things - She loves to be a leader.
 - Lying - She is pretty good at it. She loves to lie even.
 - Playing the guitar - Even if very few people know about this.
Weaknesses:
(3 minimum)
 - Chocolate - she is actually addicted do it.
 - Honesty - She isn't really that good at being honest with people around her.
 - Loyalty - She just doesn't care much about being that really. She can always tell secrets and so on out.
Positive traits:
(3 minimum)
 - Brave
 - Adventures
 - Ambitious
Negative traits:
(3 minimum)
 - Stubborn
 - Naive
 - Selfish

Hazel was born on 29 August to Maria Monton and Oscar Parker. Her parents weren't yet married when the Haz was born. They married two years after that but they still did but to girls father name since they were engaged back then already.
Since ever Hazel was young she always got what she wanted and when she wanted it. She just needed to ask once and her parents gave it to her already. She was very spoiled one. She always done everything in her own way, parents never really said what to do to her since they really never had that much time for her. Girl was raised by nannies most of times, who she did hate very much, she wanted spend time with her mother or father or both more.
She has never really been that friendly or sweet with people, mostly mean and rude. Even if there was a times when she was friendlier and sweeter than she is now. She had her first pet Nessy, a small dog, when she was six as her birthday present. She became her best friend then. They did hang out most of times alone and she knew very many secrets about the girl but she died when she was twelve and she saw it too, it was car accident.
At muggle school where she had attend she was very popular with people and also the meanest one there. People liked to be her friends than enemies, so most of them were fake. Most of them were friends because of her money, fame and so on, Em knew it but never said it out loud. She was the basically ruler in her school, everything went her way most of times.
When she was 11 she got a letter from Hogwarts saying that she is accepted into that school. She knew about being witch already since was young. She asked her mother when a few strange things began to happen around her, the mother explained then to her that she is actually a witch. Girl just lived with that knowledge and never told about it to anyone. To her most of friends, she told that she will go now some boarding school to study and very many people were happy about it but didn't show it to her. And when September came she did go to Hogwarts as the first-year student.
Her first year was the most difficult one since she had to get used to new place. She didn't know pretty much anyone her and she wasn't popular here at all. But she tried to be. Being popular meant here that you need to befriend with other popular kids but it wasn't an easy task for her since she wasn't a really friendly girl. But at the end of school year, she managed to do it. Her grades were quite good thanks to few people who did her homework for her since herself didn't get half of it what they studied here.
The second year was already much better. She had quite many friends here. The school years went by fast. She barely did any of her homework still, she asked others do it. She just wasn't really the smart one for sure or she just asked help which she didn't really like to do much.
The third year went well too. In the classes, she never did speak much but her homework were good ones but professors so far haven't figured out that these weren't done by her or they have but don't tell to her. Whenever they do something at a class she writes things down from her friend who sits next to her but changes words there a little bit.
Well her fourth year was okay. The girl did even end up having a crush on someone. It was one of the things what she kept secret and still has. She just doesn't want to ruin any relationships since it's actually a girl and she has a boyfriend. Not many know that she even likes girls. Well, she slowly managed to some of her homework already herself but at times she still used her friends for it.
Her fifth year was interesting for sure. She had so much fun there for sure. She has learned that things don't come always easily and you need to work hard for them. Even if she still isn't really the nicest person for sure. Her homework was done by her but with help from her friends actually who she seemed to have around her even if she wasn't really the easy person to get along with.

Mother:
Name:
Maria Parker (nee Monton) 
Age:
43 
Living or Deceased:
Living 
Blood type or Species:
Muggleborn 
Occupation:
Healer
Father:
Name:
Oscar Parker 
Age:
45 
Living or Deceased:
Living 
Blood type or Species:
Halfblood 
Occupation:
Auror
Pets:
Name:
Nessy 
Age:
11 (should be) 
Living or Deceased:
Deceased 
Blood type or Species:
Dog

Parker's family isn't really that know the half-blood family for sure. They have been around already for a while. There probably is some pureblood ancestors too but those have died a long time ago already. Hazel parents met back in the Hogwarts when they both did attend there. They began to date awhile they were in Hogwarts. They didn't plan to have Hazel so soon after Hogwarts but it did happen. They weren't even married then. Married when Hazel was two. Haz has no siblings but she has lots of cousins instead since her mother has four sisters and two brothers, her father has two sisters and one brother. Most of them have more than two kids even.