Guest
Guest


Subject: Serenity Newman's Plot Page Sun Jun 04, 2017 6:27 am

---

Serenity Newman13 || Ravenclaw || Unknown/Seer || Shipped with Oliver

Profound. Smart. Understanding. Insecure. Naive. Hopeless.

Brief History:

Abandoned at birth, she was adopted by the Ministry of Magic, although not officially. She works for them without the knowledge of the Minister, although when he does find out she will eventually be adopted by him. She is sheltered and lacks basic common knowledge about how the world works, although she is a sweet girl.

Brief Personality:

Serenity is depressed, although she doesn't yet know this. She acts a lot like an innocent child in some ways, not knowing how the world works (although in no way is she completely naive; she's Seen the worst of things). In many other ways, she's far too mature for her age. She's never had a childhood, so she gets curious about a lot and asks a lot of questions.

Looking for:

~ Friends

~ Bullies

~ People for her to See things in/about

Current Plots:

~ (Future) adoption by Kamren and Clarinda

~ (Future) siblings with Lux

~ Shipped with Oliver

~ Best friends with Florrie
Jake Newbury
Head of Gryffindor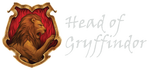 Posts

: 800


Birthday

: 1992-08-13


Join date

: 2014-11-29


Location

: London, England


Job/hobbies

: Auror & DADA Professor


Subject: Re: Serenity Newman's Plot Page Tue Jun 06, 2017 8:56 pm

---

SEREN <3

~ Friends

Oliver (forever and always).

Maybe Max could help her out whilst on a Prefect patrol and they become friends? I'm not sure if he's too chatty?

Kamren -- not just a father figure, but a friend, too.

~ Bullies

Mathewwwwwww. Heh, sorry, not sorry.

~ People for her to See things in/about

Oliver will always be open for this plot point. Either about him, or her seeing things about others in her presence.

She could foresee Daniel and Theo's demise, if you'd like?

Mathew.

IDK if you want to offer up ORC at all. But, it's an idea floating around if you'd ever like to look in to it.