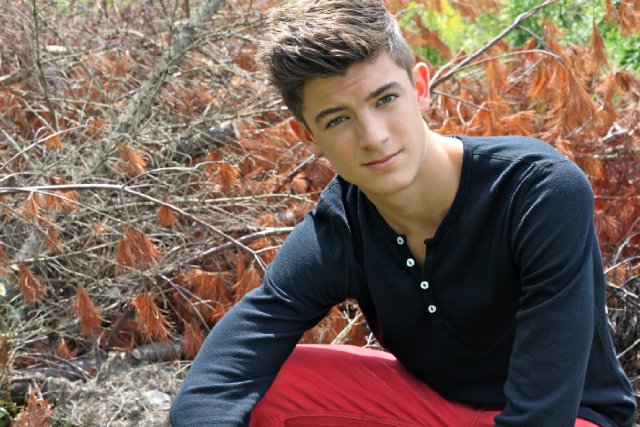 General
Full Name:Born:
Elleon Dougal Evanus Peters
Current:
Elleon Joshua Caverly
Age:
12
Date of birth:
16 April 2006
Birthplace:
Bath, England
Current home:
Hogwarts. Parents' home during the holidays
Blood Status:
Pureblood
Sexual Alignment
: Heterosexual
Wand type:
10 and a half inches, Phoenix Feather, Alder
Looks
Hair colour and style:
Brunette, short to medium length
Eye colour:
Brown
Height:
4' 10"
Body type:
Slender. Not fat, but not athletic or muscly either.
Dress sense:
Very casual
Personality
Likes:
- Loud music and playing the drums
- Dancing
- Anything to do with motorcycles (riding, repairing etc.)
- Art (drawing, sketching, painting, photography)
- Coffee
- Playing the drums
- Horror movies
Dislikes:
- When people talk about him in the third person and not to him directly, or look at his interpreter and not at him
- Being lied to
- Talking with his voice
- Ignorant people
- Broccoli
- Lip reading
-When people treat him differently because of his Deafness
Strengths:
- His art. Elleon had an amazing artistic flair and most of his spare time is used to paint, draw or sketch.
- A very good listener. Despite being deaf, Elleon had an amazing ability to listen.
- Very good with his hands. When anything is broken and needs fixing, Elleon is the one to go to, especially when it is mechanical or electrical.
- Lip reading. Although he dislikes the hard work that goes into lip reading and the amount of guesswork he has to do, Elleon is pretty good at it for his age.
- Spelling. Though he is weak at writing full English sentences, he is unbelievably amazing at spelling, being used to rapid fingerspelling in sign language.
Weaknesses:
- Jelena. Elleon loves her (as a sister of course) and would do almost anything for her.
- Verbal magic. Since he is not very oral and retains a Deaf accent, Elleon struggles with casting good spells. But he's practicing his non-verbal magic.
- His past. Whenever people talk about him about his past without his knowledge, Elleon tends to get sensitive and upset.
- When he's in a group, party, dim place or any situation where there's many people talking at once and he doesn't have an interpreter, he finds extreme difficulty following what's going on and more often than not is completely lost.
- English, especially writing. He is used to the grammar, syntax and nuances of BSL. Talking/writing in English is difficult for him.
Positive traits:
- Intensely loyal
- Creative and inventive
- Extremely determined when he wants to accomplish something
- Patient and kind in general
Negative traits:
- Impulsive and rash when angry or stressed
- Gets impatient when ignorant people ask about his Deafness or says things without thinking.
- Cannot keep a cool head once his anger rises and says things he does not mean but is intensely sorry for afterward.
Background
Elleon was born the third child to the wealthy, prominent and powerful Peters'. Being the only son, he naturally became their favorite child and was spared nothing. He had the best nannies, clothes, food, toys and anything he wanted, his parents provided. This caused some friction amongst him and his older sisters and they despised and shunned him but no matter what they did to cast Elleon in a good light, his parents favoured him. He could do no wrong in their eyes.
When he was three, however, Elleon contracted meningitis fever. The Peters' took him to Healers but somehow, something went wrong and the fever became worse. When he finally recovered from the fever, they discovered he had lost his hearing and was completely deaf. Not wanting a 'handicapped', 'defective' child, they struggled to think of means and ways to disown him without causing shame to their name or a scandal.
They decided to let the public believe that Elleon had succumbed to the fever and died. They spent an enormous amount of money for a fake funeral. Meanwhile, they spoke privately to someone in the hospital to look for an adoptive family for Elleon, paying the person to keep quiet about the whole situation.
They found the Caverlys, a  muggleborn couple who could bear no more children after the birth of their daughter,
Jelena
, and who was willing to raise a child who couldn't hear. They adopted him and changed his middle names and surname to keep his real identity hidden. By the time he was adopted, Elleon was four years old. They learned sign language to be able to communicate with him and took him to a kindergarten for the Deaf as well as a school for the Deaf. Jelena and Elleon became best friends, being of the same age.
When they were about seven, they began showing signs of magic, but the Caverlys kept them in muggle school until they turned eleven and received their Hogwarts acceptance letter. Knowing, however, that Elleon would need to talk to make school (his spells in particular) work, they sent him for intense speech therapy and lip reading practice and by the time his and Jelena's acceptance letter arrived, he could speak coherently though he retained a deaf accent. They entered the school together with Jelena acting as Elleon's interpreter.
Elleon has vague memories of his early childhood, the lavish home and endless toys he was gifted with as well as his two older sisters. When he questioned his parents about it, they revealed to him that he was adopted but they were under legal terms to keep the identity of his birth parents hidden. However, Elleon did not yet want to know the identity of his birth parents, thinking that since they didn't want him, he shouldn't bother looking for them. He does not know he is a Pureblood and thinks himself to be Muggleborn like Jelena and his adoptive parents.
In relation to his deafness, Elleon doesn't wish to regain his hearing through the cochlea implant. He believes that being Deaf gives certain perks and advantages, for example, closing his eyes to shut the world out, a Deaf community he can connect with anywhere in the world, his own language etc. He knows it also causes disadvantages to him - he is easily lost when more than one person is talking at the same time, when people talk too fast or when they don't face him when they talk, he can't properly listen to music - but he still prefers being Deaf. He is fluent in both British Sign Language and American Sign Language.
Family
Birth Family
Mother: Sophia Peters / Age: 38/ Living / Pureblood
Father: Ivan Peters / Age: 38 / Living / Pureblood
Sister: Janice Peters / Age: 15 / Living / Pureblood
Sister: Patricia Peters / Age: 13 / Living / Pureblood
Brother: Hugh Peters / Age: 10 / Living / Pureblood
Sister: Maybelline Peters / Age: 7 / Living / Pureblood
Brother: Matthew Peters / Age: 7 / Living / Pureblood
Adoptive Family
Mother: Alexis Caverly / Age: 37 / Living / Muggleborn
Father: Tyler Caverly / Age: 40 / Living / Muggleborn
Sister: Jelena Caverly / Age: 11 / Living / Muggleborn
Family Background
Alexis and Tyler met in University, where they were taking the same major. Tyler was the popular, fun-loving guy, friendly guy while Alexis was the quiet, bookish, shy girl. They were in different worlds and yet were destined to be together when Tyler walked into the female toilets on a dare and saw Alexis bawling her eyes out. Embarrassed, she tried to reject his concern but Tyler insisted on helping. He cheered her up and Alexis opened up and shared about her bad breakup.
They remained friends through University and Alexis nursed a huge crush on him but doubted that he returned her feelings, unaware that Tyler felt the same way. It wasn't until a year after they graduated that Tyler decided to take the risk and took the first step in starting the relationship. Alexis agreed wholeheartedly. It wasn't all rainbows and sunshine though and they had their share of disagreements but managed to work through it. Four years later, they got married and the next year had a baby girl, Jelena.
It was a difficult delivery and the doctor informed the couple that after Jelena, they could not have any more children if Alexis was to remain alive. They were devastated but grateful that they had a beautiful daughter. They decided to apply with the hospital for adoption and three years later was contacted and asked if they were willing to raise a Deaf child. They knew it would be a challenge and added complications would arise since the boy was from a Pureblood family who wanted to keep the situation under the radar but decided to take him in since no one else wanted him and he was the same age as their daughter.
They immediately started learning sign language and taught Jelena as well. It took about a month for the adoption to be settled and they were rather good at sign language by that time. Jelena and Elleon clicked instantly and became the closest of siblings and friends so much so that they didn't have to sign to communicate; one look was enough to convey what they were thinking.