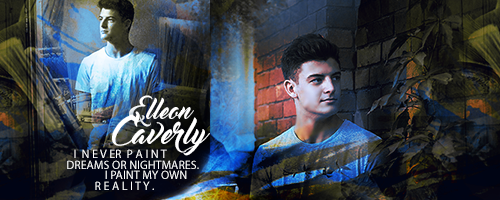 Profile
Personality:
Elleon is very sweet, gentle, and shy. He can be humorous if he wants to be, but would usually rather remain a casual observer. With his friends, he can be quite the social butterfly. He has pretty low self-esteem in certain areas but remains a proud Deafie.
Friends:
Yesss. Elleon needs friends! He can be a bit shy meeting new people but once he's warmed up to you, he''ll be more outgoing. An idea I have is that someone becomes his DADA tutor as this is his poorest subject. In return, he can tutor potions.
Enemies:
I'm more than willing to let Elleon be the victims of some manipulation and bullying. He will definitely try to stand up for himself but probably cannot withstand someone who is more assertive.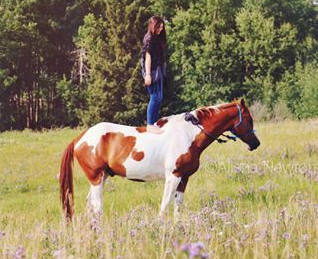 Profile
Personality:
Besides having horse sense, Sophie is a big risk taker and is constantly on the lookout for adventure. She'll try everything and anything no matter how much harm may come to her. In her grandfather's words, "That girl knows no fear."
Friends:
Sophie's pretty social, and will probably introduce - or offer to introduce - everyone she meets to Phoenix. She's also up for anyone who wants to join her on an adventure.
Enemies:
Sophie's also open for bullying, and it can range from her obsession with horses (and animals in general) to whatever else you can come up with. She's not one to back down easily though and can be a spitfire when defending herself or any of her friends. Put simply, she doesn't take crap from anybody.
Ship:
Yes, please! I'm open to ideas. Some I have are: an adventure buddy; someone the complete opposite of her - someone who is content where they are and doesn't like taking risks or exploring new things.