Soooooo, I've had a go -- I'm not sure on the outcome, so please feel free to throw it back at me, I don't mind!
But, I have made you a signature:
Spoiler:
OR
Spoiler:
And, I have made you an avatar:
Spoiler:
If you don't like them/want me to change anything, please let me know! I have saved the work so that I can edit it if I need to!
Or, I can scrap and start again!
On the off chance you do like it, please don't forget to give me (some) credit!
<3
________________________________________________
~ Auror ~
Profile
~ DADA Professor ~
~ Physically Fit ~ 32 ~ Father ~ 6' ~ American Accent ~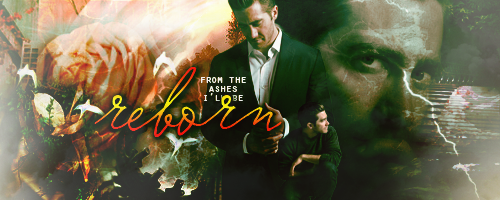 Thanks to the amazing Jess for my signature! <3