Violet Lynch
University Student





Posts

: 90


Birthday

: 2003-07-27


Join date

: 2015-10-29


Subject: Violet Lynch Plot Page Fri Jun 16, 2017 5:21 am

---

Violet Lynch17 || Hufflepuff || Half blood || Single-ish

Fearless. Confident. Parselmouth. Sarcastic. Apathetic. Murderer.

Short description

Violet is a seventeen year-old witch who is snarky, cruel and has a weird fascination for the dark arts. As she's grown, she's become a lot better at hiding her... Darker tendencies. And for good reason too. She had a rather tumultuous upbringing, with her parent's messy divorce, but for now, things are looking stable. She's always been the sort of person to not really take an interest in others, though she's realising as she matures that those who could talk well and at least feign good relationships were the ones that got far in life.

Looking for:

~ Acquaintances

~ People she can toy with

~ Enemies

Current Plots:

~ Some sort of relationship with Jacques that, honestly, is difficult to classify.

~ Possesses one of the swords that the Nightshades are after

~ Allies with the Nightshade group and helped them attack Hogwarts castle

___________________________________________

Spoiler:
Jake Newbury
Hogwarts Staff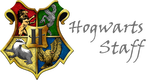 Posts

: 733


Birthday

: 1992-08-13


Join date

: 2014-11-29


Location

: London, England


Job/hobbies

: Auror & DADA Professor


Subject: Re: Violet Lynch Plot Page Sun Jul 02, 2017 5:49 pm

---

~ Acquaintances
- Oliver, due to being on the Quidditch team together.
- Mathew, due to being on the Quidditch team together.
- Isaac -- through the Nightshades, once she gets past Felicia.

~ People she can toy with
Jacques raise an eyebrow at this xD
- Nirek?
- Wesley?

~ Enemies
- Elenore, I would imagine.
- Jacques, with time.
Violet Lynch
University Student





Posts

: 90


Birthday

: 2003-07-27


Join date

: 2015-10-29


Subject: Re: Violet Lynch Plot Page Mon Jul 03, 2017 12:37 am

---

"Jacques, with time" oh man that'll be interesting.

Maybe Nirek, I can't see Violet wanting to complicate anything with the twins.

___________________________________________

Spoiler:
Sponsored content

Subject: Re: Violet Lynch Plot Page

---