Roxanne Förstner
Ravenclaw Fifth Year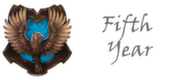 Posts

: 89


Birthday

: 2002-07-18


Join date

: 2017-03-06


Location

: Hogwarts in term time, Campbell Cottege or Förstner Manor during holidays


Job/hobbies

: Student


Subject: What do you fear (Open to one or two people) Mon Mar 06, 2017 7:49 pm

---

No matter where Roxanne went, no matter whom she was with all she could hear from her peers was them rambling about the Hogsmeade attack which happened nearly three fucking months ago. She could understand the weary way people walked and looked at people but she couldn't stand their fear, their twitchy ways as if they were going to be attacked by someone out of the blue.

It made Roxy roll her eyes and mutter in German about idiots who were too paranoid for their own good and just didn't know what to do with that paranoia apart from insulting and accusing people of something that they certainly were not.

"Die Briten haben schon immer Angst vor der unbekannten Roxanne." Her father, Aldric, said to her just a scant month ago when she complained to him about all of her peers being idiots, his tone of voice as dry as ice. "Und das ist der Deadly Nightshade. Das Unbekannte."

She understood, oh how much she understood, but that didn't mean she was actually happy about people being so paranoid and pointing fingers at others; of course no-one dared to point a finger at the Förstner Heiress in fear of angering her father who could genuinely bring the whole of the German Underground down onto Britain.

Sighing, the female crossed her leg over the other as she read through one of the many books that she had her father send her the moment she had been informed about the Deadly Nightshade. A book that could, potentially, be classed as illegal due to it's dark nature but because it was in German, and the British didn't really practice the language, they could do jack shit to the Heiress.

Oh they could whine and moan but unless they could give her a clear reason as to why she shouldn't have the book, especially since not many people knew what it was about, she wasn't going to hand it over to anyone. Not to mention the book did not even contain a spec of Dark Magic on it.

The fiery redhead had been back at Hogwarts for only a scant two months, seeing as her Winter Holidays she had spent with her father in Germany, celebrating the Winter Solstice and going to parties, but she was already hoping to go back and just bury herself under her covers and read as much as she wanted to without anyone interrupting her free time.

Which she knew for a fact people at Hogwarts would do; either to beg her for a favor from her father or to annoy her so much that she would be twitching to just use some of the illegal curses she learnt over the summer, which had been a lot, considering the fact that she had literally spent the whole of her summer before third year in one of the many Förstner Manor's, getting spells literally shoved down her throat by her father's acquaintance who owned Aldric for saving him from getting killed a few years ago.

The man hadn't been pleased in teaching a thirteen year old girl but he had agreed with her father about the need for her to learn with someone who knew what they were doing instead of on her own where she could potentially damage herself and her magical core.

As she flipped the page of the book, Roxanne mused about what the students of Hogwarts would say when one of their sweeter and smarter Ravenclaw's was found of practicing the Dark Arts.

"Mozhet presledovat' menya ..." She muttered in Russian, rolling her eyes upwards before she focused back on her book, well hopefully the wouldn't find out and even if they did she could plead ignorant, after all, she didn't use her actual wand for the Dark Magic but one of the many family ones that her father had urged her to take; after all, no-one knew when you would need to hide your tracks and it was better to cast Dark Magic on a wand that had the trace removed than on one that still had it.

Translations;
Mozhet presledovat' menya ... - Maybe prosecute me
Die Briten haben schon immer Angst vor der unbekannten Roxanne. - The British have always been afraid of the unknown Roxanne.
Und das ist der Deadly Nightshade. Das Unbekannte. - And that's the Deadly Nightshade. The unknown.
Elenore Clement
Hufflepuff Sixth Year





Posts

: 190


Birthday

: 2006-12-14


Join date

: 2015-12-12


Location

: Versailles, France


Subject: Re: What do you fear (Open to one or two people) Sun Apr 02, 2017 8:57 pm

---

Elenore had a free period, which meant she was headed to the Study Area. Unlike usual, she did not have Caramarienne to drag along with her (though, drag was much too animalistic, in her opinion). The group of 'friends' that she usually swanned around with, Elenore had ditched in favour of some time alone, before heading up the stairs with her books. The Common Room often got too noisy for working, so she had done the right thing, to be productive.

The study room was rather empty, thankfully, but Elenore moved to a table where another witch sat. Elenore had found that some boys very much liked to advance on girls who sat alone. But Elenore left enough space to not intrude on the Ravenclaw's personal studying area. Elenore had, in truth, been quite happy to leave the other witch alone, but at the spoken word - words that were not English - Elenore's eyes stopped moving across the page.

It was not a language that Elenore spoke completely fluently, no, but it was one that Elenore knew parts of, picking up on the specific soundings of words, and finally placing them as Russian. Going through the word again and again, Elenore finally landed on the the word prosecute.

"Who would prosecute you?" Elenore asked, not looking up from her book on Herbology as she questioned the witch. She didn't have the deep enough understanding to raise the question in Russian back at the Ravenclaw, but it told the witch that she knew enough Russian to work out what had just been said. A trick Elenore had not been able to use since the last ball she'd attended where a Scandinavian boy had tried to ridicule her with his friends, only to be brought to his knees (figuratively) in apology.